Transmission shops in Houston, TX that have the Cost Guide Certified badge next to their shop's listing have passed our certification requirements and our staff has confirmed that they provide quality repair services for fair prices. In addition, they offer free towing, free transmission diagnostics, financing and a minimum 12 month, 12,000 mile warranty on services such as repairs, rebuilds and replacements of transmissions in Houston.
Need a replacement transmission? Quality transmission suppliers can be hard to find. Have your 17-digit vehicle VIN# ready. Free estimates sent via text and email.
The following are the top 10 transmission shops in Houston:
Updated: February 23, 2017
(281) 789-6670
4542 FM 2351 Rd
STE A
Friendswood, Texas 77546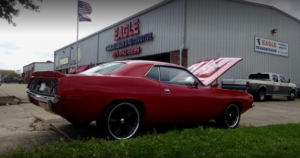 Website: southhoustontransmissionshop.com
Hours:
M-F: 8:00am – 6:00pm
Sat: Closed
Sun: Closed
We are members of ATRA and ATSG. I am also personally heavily involved in Space Center Rotary, Houston Livestock Show and Rodeo, Friendswood Chamber of Commerce and Nassau Bay Lion's Club. I am passionate about helping people and giving back to the community.
(281) 550-2249
5608 Highway 6 N,
Houston, TX 77084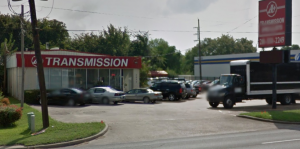 Website: www.mytransmissionexperts.com
Sam Syed is being part of the group of professional transmission shop owners. He started his career in transmission business 16 years ago and now owns five successful transmission shops in greater Houston area.
Carl's Transmissions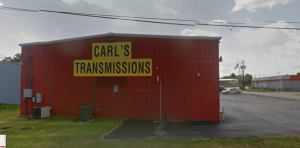 (281) 424-1383
1230 N Market Loop
Baytown, TX 77521
Services:transmission rebuilders, transmission repair shop, new transmissions
Website: http://carlstransmissions.procarcarezone.com/
E-Z Transmissions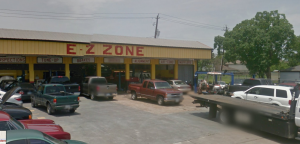 (281) 457-3342
15017 Woodforest Blvd
Channelview, TX 77530
Services: transmission replacement, transmission repair, clutch repair, clutch replacement
Master Tech Transmissions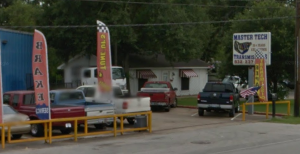 (832) 237-4100
13102 Cypress North Houston Rd
Cypress, TX 77429
Services: manual & automatic transmission repair, clutch replacement, differentials
Milstead Automotive & Transmission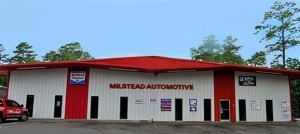 (281) 367-3535
29707 W Hawthorne Dr
Spring, TX 77386
Services: transmission repair, new transmissions, clutch repair, differential repair
Website: http://milsteadautomotive.com/
National Transmission Center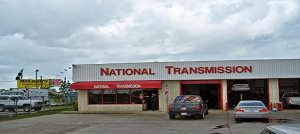 (281) 351-4633
27202 State Highway 249
Tomball, TX 77375
Services: new transmissions, transmission repair shop, dual-clutch transmissions
McAfee Standard Transmission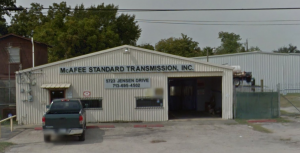 (713) 695-5184
5723 Jensen Dr
Houston, TX 77026
Services: continuously variable transmissions, dual-clutch transmissions, manual transmissions
Website: https://www.mcafeetransmission.com/
Snider's Accurate Transmission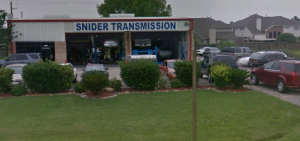 (281) 470-1780
10335 W Fairmont Pkwy
La Porte, TX 77571
Services: transmission shop, manual transmissions, automatic transmissions, clutch repair
Circle D Transmission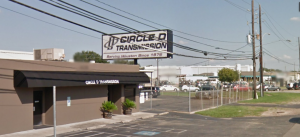 (713) 895-7019
13706 Hempstead Rd
Houston, TX 77040
Services: transmission repair shop, transmission filters,torque converters,transmission rebuild
Website: http://www.circledtrans.com/
Transmission Shops in Nearby Areas
Texas State Licensing Requirements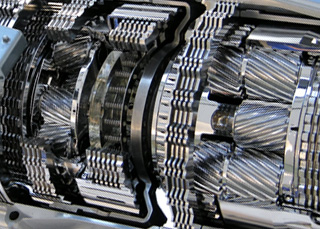 Texas doesn't require any state license of transmission shops in Houston TX, so there's no state standard for competency and reliability.
Likewise, the state doesn't require that transmission repair services in Houston TX first show proof of liability insurance to reimburse you in the event of any damages that might occur during servicing.
Questions to Ask a Transmission Shop
This list of questions will assist you in finding a Houston transmission repair shop with skill, experience and business ethics you can trust.
Experience, Qualifications and Insurance
Ask these questions to find a shop that will deliver qualified, trustworthy transmission repair in Houston:
How long have you been doing transmission repair in Houston?
What training and experience does the technician have who will work on my vehicle?
Has the technician repaired a transmission in my make and model vehicle before?
May I have two or three references and their phone numbers?
Do you carry liability insurance to reimburse me if my vehicle is damaged while here, and may I have the name and number of your insurance provider?
Diagnostic Fees and Repair Estimates
In this set of questions, you want to make sure that there are no hidden fees. A reasonable diagnostic fee is standard, but some Houston transmission repair shops have a practice of quoting a low diagnostic fee and then charging you far more money to put your transmission back together after the inspection if you decide to take it elsewhere to be repaired.
Do you charge a diagnostic fee?
Does that fee cover reassembling the transmission after the diagnosis has been made, if I decide not to have the vehicle repaired?
Will you give me a written and itemized transmission repair estimate and require my authorization before work begins?
Are there any potential charges not listed on the estimate?
How Repairs Are Done
Some Houston transmission repair shops give estimates for service called a "transmission rebuild" or "rebuilt transmission" but only do minor bench repairs and replace the fewest possible parts. These questions will help you avoid such unfair practices:
Fair Replacement Transmission Cost by Vehicle
Use the Year / Make / Model lookup tool to determine what transmission your vehicle has.



Find your transmission model in the table below for fair prices from reputable suppliers. Also fair labor cost for local installation at a local auto repair shop.


Get a free estimate on a remanufactured transmission by email.
Fair Remanufactured Transmission Price Ranges by Transmission Model Updated July 2018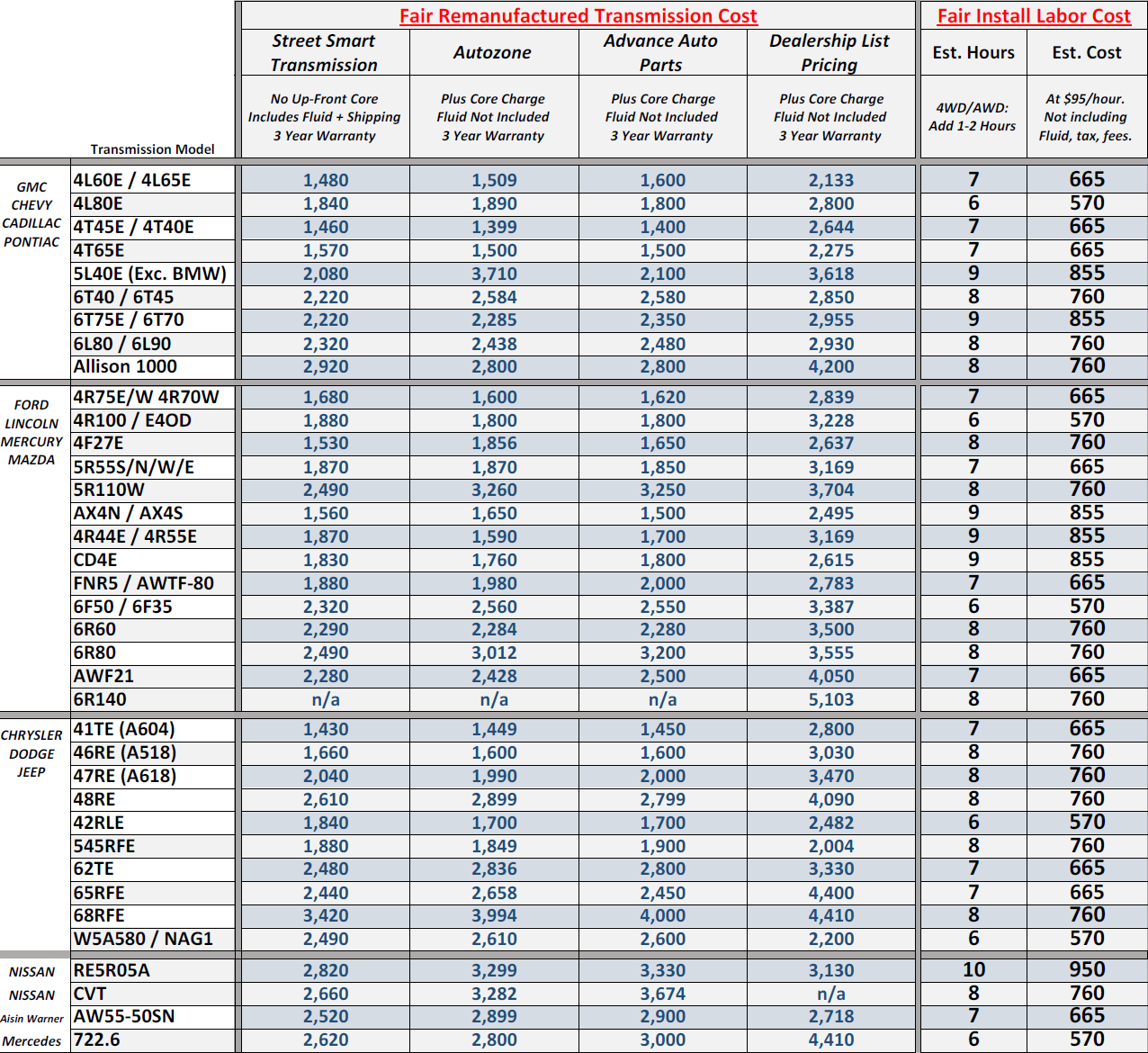 Download Replacement Transmission Cost Guide PDF
Will you provide me with an itemized list of everything that will be replaced in a transmission rebuild or other type repair?
Do you use original equipment manufacturer (OEM) parts?
Are the parts new, used or refurbished, and if I have a choice, what are the cost and warranty differences?
Is any of the work contracted out to another shop, and if so, what is the name and number of the shop?
Will this transmission repair affect my vehicle's warranty?
Do you warranty the repair parts and labor, and if so, for how long?