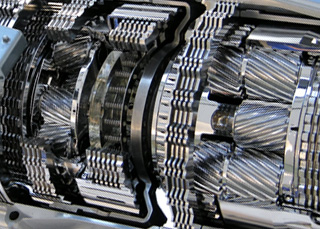 Transmission shops in El Paso, TX that have the Cost Guide Certified badge next to their shop's listing have passed our certification requirements and our staff has confirmed that they provide quality repair services for fair prices. In addition, they offer free towing, free transmission diagnostics, financing and a minimum 12 month, 12,000 mile warranty on services such as repairs, rebuilds and replacements of transmissions in El Paso.
Updated: May 30, 2016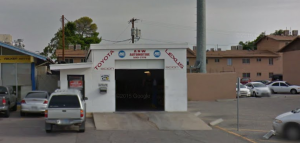 Anw Automotive
(915) 595-2778
El Paso, TX 79925
United States
Website: http://www.anw-automotive.procarcarezone.com/
ProCarCareZone is your toolbox of simple, web-based tools to bring in and keep customers. Filling your bays and getting your share of the $60 billion a year in undone maintenance work is easy with ProCarCareZone!
Coronado Auto Repair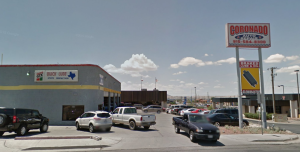 (915) 584-8300
6980 Cloudview
El Paso, TX 79912
Website: http://coronadoauto.net/
Coronado Auto Repair LLC is El Paso's source for quality auto repair and first class service. We have been in business since 2001 and our experienced auto technicians will handle any of your automotive needs
Brake Masters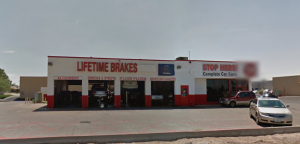 (915) 633-6400
3150 N Lee Trevino Dr
El Paso, TX 79936
Website: http://www.brakemasters.com/
Brake Masters has been dedicated to providing customers with an "Honest Brake," meaning our employees are trained to recommend only those services or repairs our customers truly need or require, according to manufacturer specifications.
Jay's Automotive – Lomaland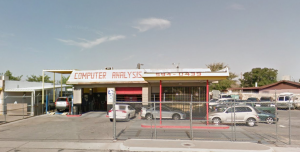 (915) 701-3240
941 Lomaland Dr
El Paso, TX 79907
Website: http://www.elpasoautoshop.com/
We are a full service automotive maintenance and repair facility. We are committed to serving you, our customers, with professional automotive repair at a reasonable cost with qualified technicians.
El Paso Transmissions
(915) 594-0101
1407 Lomaland Dr
El Paso, TX 79935
Website: http://www.elpasotransmission.net/
El paso Transmissions has been a mainstay in El paso since 1987. We are the transmission Experts. We work on all makes and models, both foreign and domestic. We offer free towing on all repairs. We also have an A/C specialist on staff. Stop by today for a free estimate!
Westside Transmissions El Paso
(915) 875-0053
160 McCutcheon Ln
El Paso, TX 79932
Website: http://www.westsidetransmissionselpaso.com
Your car lets you complete essential daily activities such as traveling to and from work, buying groceries, and picking uo the children from school. Youn depend on it, so it's important your car receives quality repairs, and services.
Southwest Gear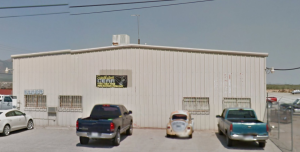 (915) 822-3990
11109 Dyer St
El Paso, TX 79934
Southwest Gear initially started as Bob's Transmissions in 1997.  In April 2000 we added the Parts Warehouse and became Southwest Gear.  We are known for our superb customer service, honesty, and professionalism.
Texican Transmissions & Motors
(915) 755-8048
4495 Titanic Ave
El Paso, TX 79904
Website: http://www.texicantransmissions.com/
Texican Transmission, a certified Automotive Service Excellence (ASE) facility has been in business since 1989 and is a member of the Better Business Bureau and the Automatic Transmission Rebuilders Association and a Certified Auto Repair center.
Trevino Transmissions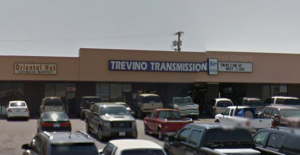 (915) 591-4760
1346 Lee Trevino Dr
El Paso, TX 79936
Website: http://trevinotrans.com/
Trevino Transmissions has been repairing transmissions for El Paso, Texas since 1987. We'd like to be your transmission shop, let us get you back on the road!! We have free mulit-check and diagnosis and in most cases we can tow your car to the shop for free.
Superior Transmission Shop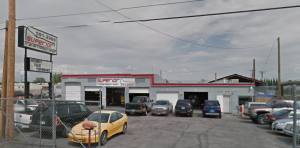 (915) 591-2909
8440 Gateway N Blvd
El Paso, TX 79904
Website: http://www.transmissionshopelpaso.com/
Superior Transmissions Shop is serving the El Paso County with the best price in town for transmission repairs. We have 20 years of experience and we can rebuilt your transmission. Our specialty is to rebuilt your transmission right and fast.
Transmission Shops in Nearby Areas
Texas State Licensing Requirements
Texas does not require transmission shops in El Paso, TX to qualify for a state license, so there is no state standard for competency among transmission repair services. They require only a registration, for which there is no inspection or testing of ability in transmission repair.
Likewise, Texas has no legal requirement that services for transmission repair in El Paso, TX first show proof of liability insurance to reimburse you in the event of any damages that might occur during servicing.