There is no component more complex and essential than a car's transmission. Automatic transmissions are responsible for shifting gears without driver input to change gear ratios in an efficient manner as the vehicle moves forward, freeing the driver from having to shift gears manually.
Need a replacement transmission? Get an estimate for replacement transmissions and local installation. Look up your transmission model by vehicle make and model.
What Transmission Do I Have?

Transmissions are needed because internal combustion engines always output the greatest amount of power at a high rotational speed. At this high rotational speed, it is impossible for this high power to be driven to the wheels to be used for acceleration, low speeds or starting.
Using gear ratios, an automatic transmission reduces the engine's rotational speed and increases the torque (or "power" to the wheels) in the process, using a torque converter as a fluid coupler.
In This Guide
Vehicles are usually described as 5 or 6 "speed" meaning then have that many gear ratios to allow the vehicle to travel at the full range of speeds required and to make use of the engine's output power as efficiently as possible.
Due to their complexity, constant use and function within a vehicle's operation, transmissions experience a lot of wear and tear. Add to this the fact that many owner's forget to check and change the fluid on a regular basis and it's easy to understand why so many people have transmission problems.
Average Cost of Rebuild, Repair, and Replace:
Transmission replacement is one of the most expensive jobs done by any mechanic. According to Transmission Repair Cost Guide readers, the average cost of transmission replacement ranges from $1800 to $3400.
A used/salvage transmission ranges from $800 to $1500, a rebuilt transmission from $1100 to $2800 and a remanufactured from $1300 to $3400.
The labor to remove and replace a transmission ranges from $500 to $1200 for 4 to 10 hours of billed time.
Differences between rebuilt vs remanufactured? Check out our complete guide.
Rebuilds can cost just as much as a replacement depending on the extent of the damage. The upper end of the range is typically for the replacement of a high end vehicle's transmission or a complete rebuild after a major mechanical failure.
Basic repair jobs are on the lower side, from $300 to $1400. For example, fixing a manual transmission often only requires a new clutch, a $800 to $1500 job.
Ways To Save Money
-Buying a remanufactured transmission yourself and only pay a local repair shop for the labor to install it (instead of paying the markup on a unit they buy). Use the guide below.
Visit our current transmission costs page to see what people like you have paid or been quoted recently to have their transmission replaced.
What Transmission Do I Have?
Reman Transmission Pricing – Links to Supplier Transmission Prices
This table above shows how much reputable suppliers typically charge for a remanufactured transmission, with direct links to the supplier's website for that model transmission.
More Information by Transmission Type
Factors that Affect the Cost
The cost of transmission repair varies widely based on a number of factors, the most important of which is the type and extent of the repairs being performed by the mechanic.
If the transmission needs to be completely replaced or rebuilt, drivers can expect to pay several thousand dollars for parts and skilled labor, while a few minor repairs and a fluid change will only be a couple hundred dollars.
Make
It also depends on the make of the vehicle, with US domestic models such as GM, Ford, Chrysler generally cost less than imported vehicles such as BMW, Mercedes and Volkswagen.
Extent of the Damage
What the car has been through can also affect the price as newer cars that have been well maintained will cost less than those that have been through tough times.
Old vs New
Considerably older or rarer cars are harder to find parts for, which also increases the cost.
Manual vs Automatic
Manual transmissions generally cost less to repair/replace than automatic transmissions.
Shop
Some shops charge higher prices than others for the same work (due to brand, location, reputation, etc.)
Your Location
Finally, the driver's location will contribute a great deal to the overall cost of the procedure. Areas with higher costs of living, higher demand of services and/or lower availability of skilled technicians will charge higher hourly labor costs, escalating the overall price.
On average, a remanufactured transmission will cost between $1,300 and $3,400, depending on the make and model of your vehicle. The cost of labor to install it is in addition to the price of the unit and will typically run between $500 and $1200.
It is usually more expensive to replace your transmission with a remanufactured transmission than to have your transmission rebuilt at a transmission shop. However, if there is significant internal damage, the additional components (hard parts) required to get it back on the road can cause the final price of a transmission rebuild to be higher than a remanufactured transmission.
Here are the other differences between rebuilt vs. remanufactured transmissions.
As mentioned previously, when deciding whether to rebuild or replace a transmission it is important to know that either option can be more cost effective, depending on how complex and extensive the issues are (it can take a long time to troubleshoot and repair some problems, in which case a replacement would save you money).
Making this decision is difficult for the average consumer, which is why it's so important to find a trustworthy mechanic.
Symptoms of a Problem
There are a number of symptoms of a damaged or worn out transmission to watch for, some of which are listed below.
Many problems can be solved/avoided by regularly changing a car's transmission fluid or getting the transmission flushed on a regular basis as recommended by the owner's manual (recommendations are typically between every 30-50,000 miles).
A single mechanical failure can cause the car's engine to shut down and disable it entirely, so it is important to watch for these signs and get your car inspected at the first sign of trouble.
Transmission is slipping between gears while driving or popping back to neutral
Unusual grinding/clunking/humming noises – especially when in neutral
Fluid smells like it is burned
Clutch is dragging – clutch stays engaged and causes grinding noises when trying to shift
Grinding or thumping when gear changes instead of smooth transitions
Lag/delay between gear changes and/or higher than normal RPMs for a given speed or gear change
In the event that a transmission does begin to fail in some way (or fails completely), mechanics will often recommend a replacement, a rebuilding process, or other smaller repairs to ensure that the car will function properly and reliably. Each type of repair has different procedures and costs associated with it.
Has your transmission completely failed? Here are your 8 options to repair, replace, junk it, etc.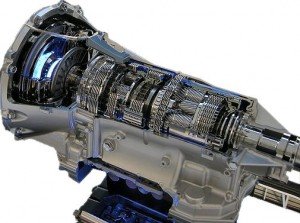 A full transmission replacement is one of the most expensive procedures a mechanic can perform on a vehicle. The cost of the other option – getting a transmission rebuilt – can be significantly less if the problem(s) can be fixed by simple procedures that deal with easy-to-replace parts.
However, it can also cost just as much or more than replacement in cases when there are major issues that need to be addressed. It all depends on how comprehensive the repairs are: from installing a few new parts to a complete overhaul.
Rebuilding involves removing the transmission, opening the case, inspecting and cleaning all the components and replacing the "soft" parts that are damaged or worn out. Some of these parts include seals, O-rings, bands, gaskets, valves, clutch components and filters.
Drums, shafts, pumps, converters, the casing and gears are referred to as the "hard parts" and rarely break because they are much more durable and rarely break. This process takes no more than 2-3 days in most cases.
If problems are caught early on, minor repairs are far more budget-friendly as they do not require complete removal/disassembling or replacement of "hard" parts, though the costs vary depending on the make and model of the vehicle and several other factors discussed below.
When it's time to get a car's transmission fixed, there are a few things to keep in mind in order to ensure high value, great work, and long-lasting results.
The Process: How a Transmission is Rebuilt
The process of rebuilding a transmission is rather lengthy and labor-intensive. Mechanics must disassemble the transmission to look for problems and replace the parts that are causing it to not function properly. Through this process, the part(s) causing the mechanical failure are eventually found and replaced instead of having to install a brand new transmission.
Generally speaking, there are three different aspects that must be checked before any transmission rebuild or replacement:
1) Changing the Fluid
The first is probably the easiest, and definitely the most affordable: changing the transmission fluid.
The cause of many problems is low or dirty transmission fluid, which can also cause the vehicle's fuel economy decrease. This causes shifting to become noticeably "stickier" and, in some cases, the car will change gears and stay stuck in neutral. This "fix" often costs less than $100, though many vehicle owners find that they can do it themselves.
2) Checking for Trouble Codes
Next, the mechanic checks the vehicle's computer system that controls automatic shifting (for automatics). Transmission slipping and hard shifts can actually be caused by the computer if it is not reading the RPM correctly. Sensors can be easily replaced without disassembling a transmission, so this is the second easiest (and cheapest) repair that can fix the problem(s).
3) Test Drive & Inspection
After a number of diagnostic tests including test driving the vehicle and a comprehensive inspection, the technician will remove the transmission from the vehicle and disassemble it.
Each part is inspected, cleaned and replaced if necessary (especially if it is outdated). Parts such as seals and gaskets are replaced anyway. The electrical system is tested and any required repairs are made.
If the problem was found and none of the "hard" components require attention, the unit is assembled and reinstalled into the engine. After another test drive to ensure everything is working properly, the car is returned to its owner.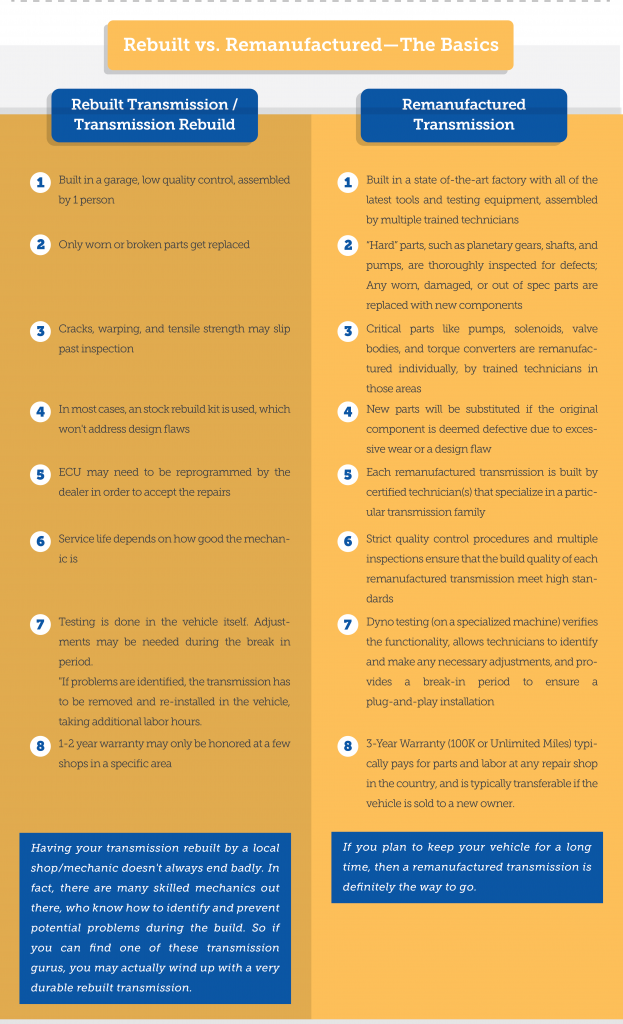 Check if the Warranty is Still Valid
This might seem obvious to some, but if your vehicle is still relatively new/low mileage you should call the dealership or check the owner's manual to see if your transmission's problem is still covered by your powertrain warranty before calling a mechanic.
A typical powertrain warranty is for 5 years or 50K miles (whichever comes first), but they vary widely depending on the manufacturer and can range anywhere from 4-10 years and 50,000-100,000 miles. The following components are typically covered: transmission case and all internal parts, torque converter, converter housing, automatic control module, transfer case and all internal parts, seals, gaskets.
A warranty will cover the cost of repairs (parts and labor) if the damage was caused by poor workmanship or a manufacturer defect. However, if the vehicle's maintenance schedule was not followed then the warranty might be void and not be honored.
Parts that experience significant wear-and-tear and are expected to be replaced at regular intervals such as CV joints and boots and clutches are excluded from most warranties. Certain components may or may not be covered depending upon the manufacturer of your vehicle. Refer to your owner's manual for a complete list of what is and is not covered.
Find the Right Repair Shop
Due to their complexity and how difficult they are to service, choosing the right mechanic to handle your transmission can make the difference between a long-lasting repair and one of questionable quality.
As with any car maintenance, it's best to get a quote from a certified technician or repair center before making an assumptions. In fact, it's generally a good idea to gather multiple quotes and compare prices in order to make a sound decision based on quality and value.
Do some research both online and locally and to find highly rated shops that have solid reputations with online reviews and your local BBB.
The cheapest service is not always the best option as some repair shops offer unrealistically low prices in order to get you into their shop so they can add hidden/additional fees onto the final price.
Consider getting friends or family to recommend a mechanic who repaired a transmission for them and did quality work.
In fact, a warranty should be the number one thing that drivers look for when choosing a repair shop.
Looking for a shop? Try our shop finder. We typically recommend shops that are willing to install transmissions on behalf of customers.
Due to the wide range and severity of problems that can occur and the variance of costs involved, it is advised to get mechanics to explain exactly what is wrong with your transmission and what has to be done to fix it. They should also be able to give you a clear estimate as to what the price will be once they have done basic diagnostic tests.
Finally, drivers should pay attention to the appearance of the repair shop itself. Good repair shops are clean, inviting, and customer-centered. Less attractive options are dirty, poorly operated, and not as focused on the customers they're supposed to be serving.
With careful attention to certifications, warranties, and shop conditions, it's easy to find a low-cost, high-value transmission repair shop that can get the job done right.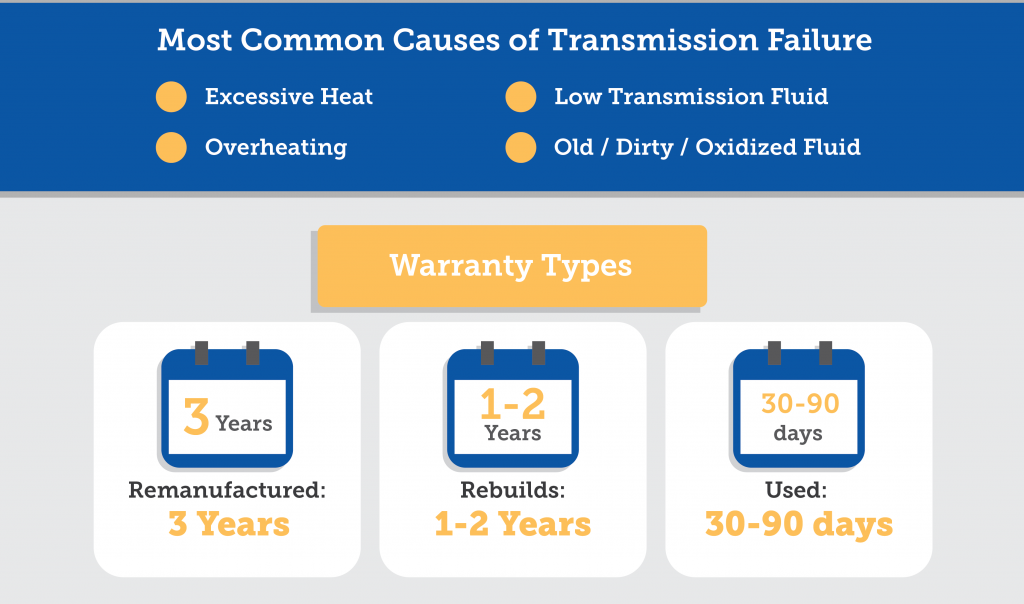 More Information by Make & Model
What to Read Next
Find a Shop
A good repair shop is hard to find. We can help. Click Find a Shop and we'll give you a step by step guide on how to find a great repair shop.

Need a replacement transmission? Get an estimate for replacement transmissions and local installation. Look up your transmission model by vehicle make and model.
What Transmission Do I Have?

Have a Question or Experience?
Had a repair, replacement or rebuild done in the past? Have a quote on a job and not sure if it's too high? Have a question about a particular situation with your transmission? Post your comments below.