View Replacement Dodge Transmission prices for these vehicles:

The Gamble of used transmissions vs. remanufactured transmissions
You have roughly an 80% chance of success when going with a used transmission — However, used transmissions have roughly a 20% chance of failure or problem in the first 90 days, so it is important to have a warranty plan.
Need a replacement transmission? Get an estimate for replacement transmissions and local installation. Look up your transmission model by vehicle make and model.
What Transmission Do I Have?
How do I know whether a used transmission seller is legit?
It is highly recommended to check the online reviews of any company prior to purchasing through an Internet website or broker, especially reviews on how they handled warranty situations.
Pro Tip: Many listings who have fancy websites selling used transmissions on the Internet are running the company out of their house and brokering units from salvage yards. Buy a used transmission through your local repair shop or actual salvage yard and save yourself headaches later.
Legitimate used transmission suppliers:
-Have a street address listed on their website, and that address is not a residence. Google the full street address to know for sure. If there is no full street address listed on the website, or or if the address appears to be a mail forwarding address, or an address with no automotive company on premises, this is a red flag.
-Have a local telephone number and not just a toll-free 800 number. Legitimate companies have both toll-free and local numbers.
-Have no pattern of 1 star reviews on their Google Business listing, Yelp, Better Business Bureau profile. Google the name of the company.
-Handle warranty claims promptly and have a straightforward warranty policy.
Fair Replacement Transmission Cost by Vehicle
Find your transmission model in the table below for fair prices from reputable suppliers. Also fair labor cost for local installation at a local auto repair shop.


Fair Remanufactured Transmission Price Ranges by Transmission Model Updated for 2019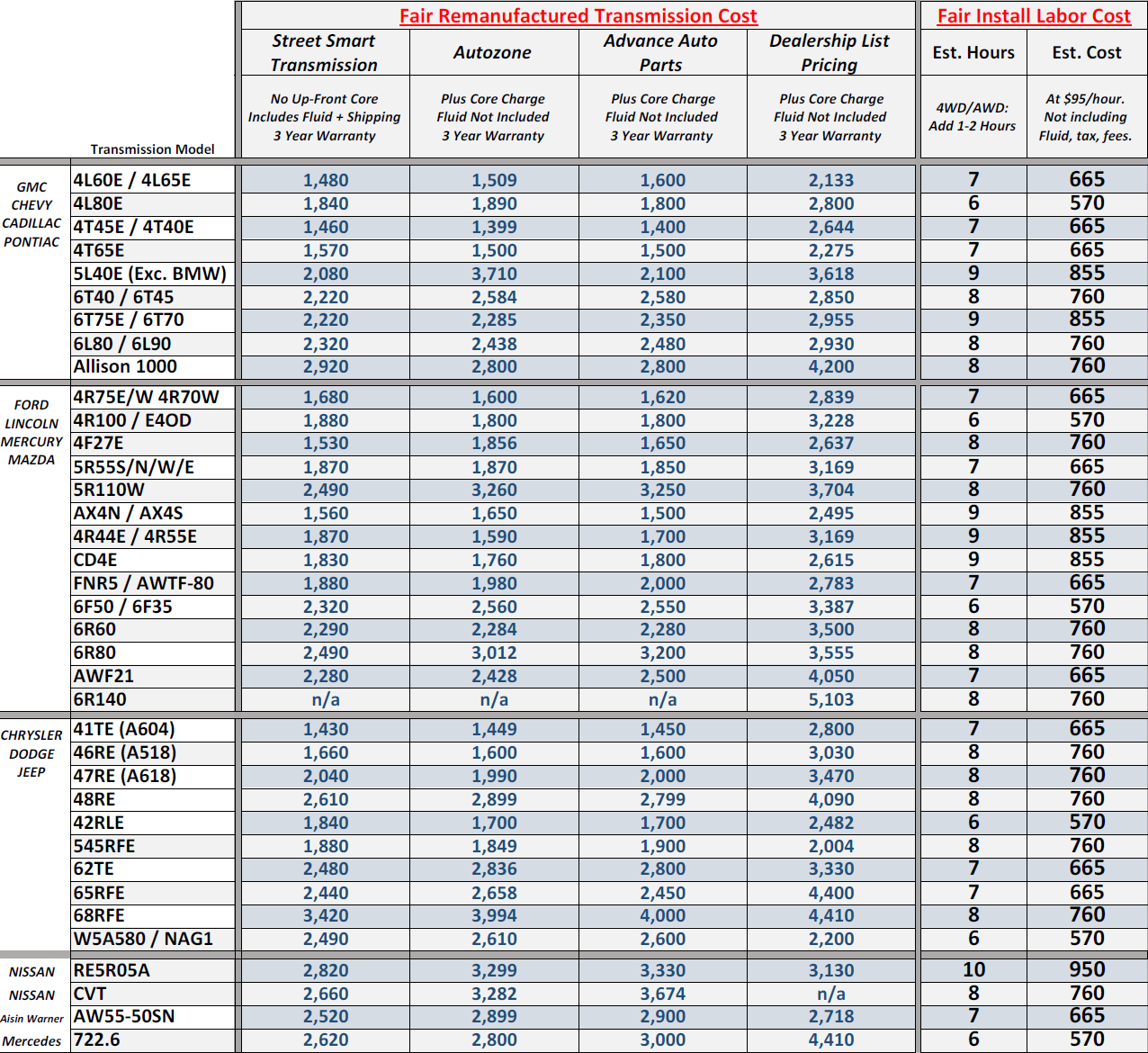 Download Replacement Transmission Cost Guide PDF
Used transmission warranty – What is covered?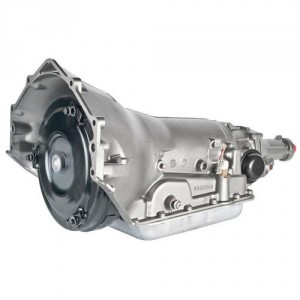 One of the biggest disadvantages to buying a used transmission is the short warranty. Most used transmissions have a 30, 60, 90 day warranty, with some going 6 months to a year. Now this may sound good on the surface, but most of these used transmission warrantees don't offer the kind of protection that you would expect since a used transmission is not typically a long-term solution. If there an issue, most used transmission suppliers rarely pay additional labor charges for the unit to be re-installed if it fails.