A good repair shop that can diagnose and install a replacement transmission can be hard to find – especially on short notice. We can help you find a shop that does quality transmission diagnostics and installation for a fair price.
We also include a guide for fair prices for both replacement transmissions and installation labor for the most common transmission models.
What Transmission Do I Have?
How to Save Money:

We try to recommend repair shops more likely to install a remanufactured transmission that you purchase on your own for cost savings. When buying a transmission through a repair shop or dealership, you generally will pay $300 – $800 more.
When buying factory direct, you can save $300 – $800 from what the shop will add as their markup on the transmission. Get a factory direct estimate by text message + email by clicking here.
Questions to ask when calling local repair shops:
Note: Before calling, have your 17-digit VIN# number (from the vehicle dash, door or an insurance card, registration or title) handy.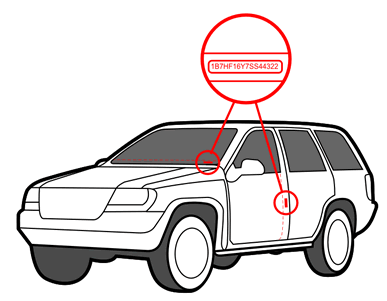 –Do you install transmissions? Can you quote me a price for installation?
(Check the guide table below for fair labor prices. Labor costs can differ by area.)
–What is your hourly labor rate?
(Typical rates average $75 – $115 per hour)

–Can I have the transmission shipped to your shop for install?
(If you are purchasing directly from a company selling a remanufactured transmission)
Transmission Installation Shop Locator:
Below is a searchable map of repair shops that may install used or remanufactured transmissions at fair labor prices.
Reliable Repair Shop Criteria:
The following are recommended criteria to look for when calling around to find the most fair and reliable local repair shop for transmission installation:
Has been in business for 2 years or more.
Has a 4.0 or higher Google Reviews and/or Yelp Reviews rating, with no patterns of 1-star reviews.
Has a Better Business Bureau "B" or higher rating.
Is willing to install customer supplied transmissions purchased through reputable suppliers.
Charges a maximum $95/hour labor rate for initial transmission installation and has a warranty hourly rate that is less than retail for warranty repair work.
Offers transmission replacement labor using established hourly book times (Mitchell, Alldata, Chilton, Motor, etc).
Has ability to reflash/reprogram using OEM subscriptions for late model 2006+ vehicles (shop equipped with Snap-On Pass-Through Pro II/III, Drewtech CarDAQ-Plus 2, Drewtech RAP, or similar J2534 PassThru device)
Reman Transmission Pricing – Links to Supplier Transmission Prices
By State and City
Arizona
Alabama
Alaska
California
Colorado
Connecticut
Delaware
Florida
Georgia
Hawaii
Idaho
Illinois
Indiana
Iowa
Kansas
Kentucky
Louisiana
Massachusetts
Maryland
Michigan
Minnesota
Mississippi
Missouri
Nebraska
New Jersey
New Mexico
Nevada
New York
North Carolina
Ohio
Oklahoma
Oregon
Pennsylvania
Rhode Island
South Carolina
South Dakota
Tennessee
Texas
Utah
Virginia
Washington
Wisconsin
Canada
British Columbia
Ontario