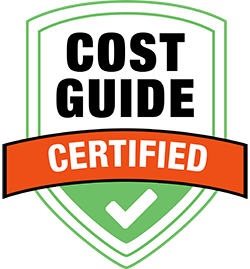 Brothers Transmissions & Auto Repair
3342 FM 2920 Road,
Spring, TX 77388
1-832-510-6808
Need a replacement transmission? Get an estimate for replacement transmissions and local installation. Look up your transmission model by vehicle make and model.
What Transmission Do I Have?

Website: www.brothers-transmissions.com
Hours:
Mon-Fri: 8:00 am – 6:00 pm
Sat: Closed
Sun: Closed
Shop Photos

Local Map
Services
Auto Repair
Transmission Flush
Transmission Rebuilding
Transmission Replacement
About the Shop
Brothers Transmissions & Auto Repair is a locally and Family owned and operated business. In 2011, Two Brothers started a new adventure in Spring, TX. Knowing that the Transmission Industry in Houston Metro area required a Professional and Honest shop, the Brothers started to work in a project to fulfill the most demanding customers' requirements. They trained their employees and create an internal culture of "customer first", meaning that all jobs have to be done with nothing but the core values of the company: Integrity, Honesty and with high Quality Standards.
At Brothers, we strive to help customers in maintaining and repairing their cars and trucks at reasonable prices, offering high quality parts and services. We offer a "bumper to bumper" free computer and physical diagnostic, where we can determine what the problem with your car is and repair it at your first visit. Remember that we ALWAYS call you in advance before we work on your car or truck to discuss the estimates and get an approval from you. We will never give you surprises on hidden costs.
How long have you been in business?
Brothers Transmission and Auto Repair has been serving the Houston Metropolitan and surrounding area's since 2011. Our technician's and other team members have all been in the Transmission Industry for over 27 Years and are dedicated to continuing education, to keep up with the technology of today's vehicles.
In 27 years of working on Automotive Transmissions, a shop will rebuild, on the average, 12 Transmissions in a week, 52 Transmissions a month, 624 Transmissions a year. We have rebuilt, in 27 years, over 16,848 Transmissions to date and look forward to serving even more customers and there families.
What is your address? What are your hours? What areas do you serve?
3342 F.M. 2920
Spring, Texas 77388
We are open Monday through Saturday 8:00 A.M. to 6:00 P.M. We are available to our customers 24 Hours a day,
Seven days a week.
Brothers Transmission and Auto repair has been serving Harris County and Surrounding Counties since 2011.
What services do you offer?
We always offer a complete diagnostic service at no charge to our customers. This diagnostic service allow us to pin point the problem with the vehicle to determine if the problem is with the Transmission or something else. We are a complete Transmission rebuilding facility, and offer a wide range of solutions for our customers to get their vehicle repaired and back on the road. If the vehicle is not able to be driven to our facility, then we will offer our free towing service to the customer, this allows us to limit the amount of damage to the Transmission. We literally work on anything with a Transmission and Motor, from trucks to cars, boats to R.V.'s, 18 wheeler's to motor cycles.
Why should someone choose you over the competition?
For a Spring, TX, auto repair shop that's dedicated to customer satisfaction, look no further than Brothers Transmissions & Auto Repair. Our highly experienced staff offers a number of auto services, including transmission repair, brake repair, and preventative maintenance. We can also perform a complete re-manufacture of transmissions. No matter the size of the job, we endeavor to supply our customers with fast, prompt service.
Our shop is committed to honest service, and we provide a free diagnostic on all issues and free towing with all major repairs. Additionally, you'll receive a 12-month or 12,000-mile warranty on our work. We have ASE-certified technicians on our staff, and we'll be happy to discuss your repair options with you. Our locally owned and operated company uses high-quality parts in every automobile, so you can rest assured that your repair will have longevity.
How do you advise customers to do when it comes to the question of repair, rebuild or replace?
We always want to start with the Transmission in the vehicle. This, is generally the original unit, and repairing the original transmission is usually the most efficient and cost effective way to get the Transmission fixed within a budget for the customer. Again, when a customer calls with a Transmission issue, the first step is always diagnostic's. The issue may be a minor transmission problem, or not transmission at all. Even in cases where the vehicle has no forward or reverse, it may indicate something other than Transmission failure. The Diagnostic step allows us to know what if anything is going on with the Transmission and what direction we need to go, to help our customer.
How much do you charge (approximately) to have a transmission repaired? Replaced? How long does it typically take?
We average all of our invoices once a year. We include everything from minor repairs to major repairs, and fluid change services to manual clutch repairs. Our average repair order over a 12 month period is $1873,21.
A Transmission rebuild or repair (the Transmission has to be taken out of the vehicle) takes about 3 days, start to finish product.
Please give me a quick summary of the steps in the process of getting a car repaired at your shop.
When a vehicle arrives at our facility, we first get all the vehicle information and get ready to perform a complete daignostic's on the vehicle, which will take generally about 3 hours from time of arrival. The technician will then bring the paperwork into the office and we will call the customer with the findings. If the transmission needs to be seperated from the vehicle, we will talk with the customer about labor charges involved in doing so. The transmission is then taken out, and opened. A complete inspection of all the internal parts is then completed and a list of parts needed to repair the transmission is given by the rebuilder. We will then search vendor's, Nationwide, to compile a list of cost associated with the repair and inform the customer of their options. We generally will have at 3 options for the customer. The goal is to take the new, used and rebuilt parts cost and use a combination of all three to come up with a price for our customers. We always are striving to repair the transmission as inexpensive as possible, but make it a permanent fix for the customer.
Do you offer warranties/guarantees on your work? If so, for how long/how many miles?
Brothers Transmission offers a 12 Month/12,000 mile parts and labor warranty, 2 Year / 24,000 mile warranty,
and a 3 Year/100,000 mile warranty based on the amount of parts needing to be replaced.
In your experience, what is the most common cause of transmission problems?
The most common cause of Automatic Transmission failure is the filters on the Transmission have not been replaced regularly, causing poor circulation of the fluid and restriction in the pressure of fluid going to the clutch's.
Do you recommend flushing or changing the fluid? Why?
We do not recommend Transmission flush service's. Most of the Transmission flush services, do not replace the Transmission filter. The Transmission filter is designed to collect trash from normal driving and after time gets clogged up and restricts the flow of pressure needed to properly engage the clutch's in the Transmission. Automatic Transmissions are hydraulic units and need the proper amount of pressure. A fluid change service insures that the pan is taken off and inspected, the filter is changed and new fluid replaced to allow the Transmission fluid to circulate properly.
What make and model do you see the most in your shop?
We see a variety of Makes and Models in our shop. It's hard to say that the Transmission failure is due to manufacturing flaws. Most Transmission failures are caused by poor maintenance. However, vehicles with a CVT Transmission have to be the most problematic. The cost of parts and the availablity of the parts, make for a very expensive repair. I mention to customers, looking to purchase a new or used vehicle to call the dealership parts department with the last 8 numbers of the Vehicle Identification Number and ask if that vehicle has a CVT Transmission. If it does, Stay away from that vehicle.
What problem is most commonly assumed to be a transmission issue, when it actually isn't?
Today's vehicles have more than 14 different computers, Modules, Sensors, and Relays that are all sending information to our vehicle's computer system. We have found that 2 out of every vehicle's that we do Diagnostics on don't even need a Transmission. Tune ups on motors, Fuel filters, and Catalytic converters on our exhaust systems are some of the most common problems with vehicle's experiencing, what seems to be Transmission failure.
What payment methods do you accept? Do you offer financing?
We accept Master Card, Visa, American Express, Paypal, and have a few different Financing Companies as well as some in house financing available to our customers.
Need a replacement transmission? Get an estimate for replacement transmissions and local installation. Look up your transmission model by vehicle make and model.
What Transmission Do I Have?

Reviews
If you've had repairs done by this shop, please leave a review below!