To get an estimate on a 6L80 / 6L90, click Get a Free Estimate.
Need a replacement transmission? Get an estimate for replacement transmissions and local installation. Look up your transmission model by vehicle make and model.
What Transmission Do I Have?
Replacement 6L80 / 6L90 Transmission Prices:
| Transmission | Street Smart Transmission | Autozone | Advance Auto Parts |
| --- | --- | --- | --- |
| 6L80 / 6L90 | 2290 | 2450 | 2480 |
6L80 / 6L90 Applications and Compatibility:
About the 6L80 / 6L90 & Common Problems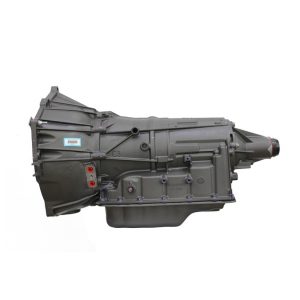 With horsepower and torque outputs on the rise, GM needed a modern transmission that could handle up to 664 lb-ft of torque, while still maintaining the government mandated fuel economy figures. To do this, General Motors created an all-new electronically controlled 6-speed automatic transmission that could be controlled manually with paddle shifters or the gear stick.
The new 6L80E transmission (6-speed / Longitudinal / 8,000 lb vehicle weight / Electronically controlled) was introduced in 2005, and found its way into cars like the Corvette, Cadillac CTS-V, and the Chevrolet Camaro ZL1.
Unlike previous versions, this new 6-speed didn't come with a direct-drive function, but it featured 2 overdrive gears for better fuel economy, along with a direct clutch-to-clutch system that could change gears without using bands.
Reverse Fails to Engage
If you've selected Reverse and your vehicle still won't move, then it's possible the park prawl (the metal piece that stops your vehicle from rolling), or one of the clutches has become damaged.
Slipping Between Gears
If you experience slipping in reverse, or between 2-3, then it's very likely that the 1-2-3-3/5-R drum has developed a crack, which will require an entirely new drum and bearing.
Slipping in First Gear
If you have difficulty getting your vehicle to move from a dead stop, then it's possible that one of the solenoids is stuck in the 'off' position, or there's a problem inside of the valve body.
Used 6L90 vs. Rebuilt vs. Remanufactured
If you're having problems with your 6L80E you're going to want the most economical solution.
A rebuilt 6L80E will only have a certain number of components that get replaced. So the service life is limited, and the warranty will only last 1-2 years.
A used 6L80E is pulled from a wrecked vehicle, so there's no telling what may be wrong with it, or how long it will last.
A remanufactured transmission on the other hand, is completely remanufactured, and it's designed to exceed the manufacturer's original specifications. That way you get a longer service life, along with a 3-year/Unlimited Mile Nationwide Warranty.'
Watch the Remanufacturing Process
Remanufactured 6L80 / 6L90 Transmission Updates and Upgrades
Although the 6L80 transmission was designed to handle high horsepower/torque applications, they can wear out rather quickly. To combat the many shortcomings of this gearbox, Street Smart Transmission upgrades many key internal components during the remanufacturing process. Some of these enhancements include:
A remanufactured valve body that's been upgraded with system correction and recalibration kits
An upgraded pump with machined pump body mating surfaces and a resurfaced pump rotor to maintain proper fluid pressure
To prevent front seal leaks, premature bushing wear, and vibration, all remanufactured 6L80E torque converters come with an updated stator support shaft and seal rings, then each is fully tested for leaks, concentricity, lockup and balance
To improve holding capacity, an upgrade 38-element low sprag is used
To bring the control software up to date, the Transmission Control Module is reflashed to include the latest calibrations based on the VIN number
To improve fluid pressure and internal fluid flow control, upgraded bushings are installed
All the bushings and machined surfaces get polished to a mirror-like finish of at least 15 RA
Each remanufactured 6L80E transmission receives a complete system correction and recalibration kit, including updated servos, valve body accumulators, and PR system components
What's Included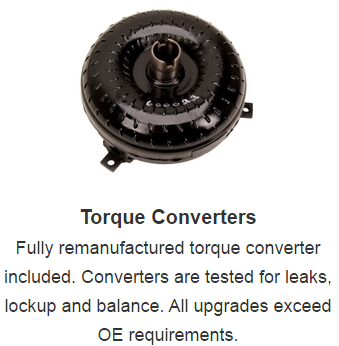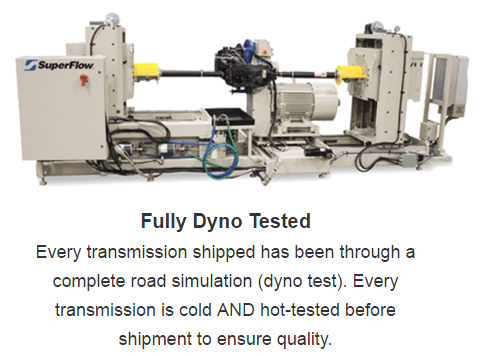 How to Buy a Remanufactured 6L80 / 6L90 Transmission
1) Buying Locally
When you go to your local repair shop, they'll order a remanufactured transmission, then mark up the price. So at the end of the day, you'll be paying 15% to 30% more than the actual cost of the unit.
2) Buying Online
Buying a reman transmission through a company like Street Smart Transmission will save you a considerable amount of money because you pay the wholesale price (avoiding a repair shop's 15% to 30% markup), they'll ship the unit to the shop of your choice free of charge, and returning your old transmission is free as well. Then all you have to pay for is the labor to install the unit (usually $400 to $800), and you're on your way.
How Does it Work?
To order a remanufactured transmission from a company like Street Smart Transmission, all you need to do is provide your vehicle's VIN number, the mileage, and the address of the repair shop that you want it shipped to.
Financing
Replacing a transmission can be expensive, so Street Smart Transmission offers financing through PayPal. Depending on your credit, you'll be able to order a new transmission, get back on the road, then pay for it over time. You may have to pay labor charges for the installation up front, but you won't have to shell out for the transmission all at once.
Shipping Charge/Location
When it comes to shipping, a transmission is quite heavy. So you're going to pay quite a bit of money, unless the reman transmission company offers free shipping. Street Smart offers free shipping to a business address, which is usually the repair shop that you've chosen to install the unit.
What is a Core Charge (Core Deposit)?
Every remanufactured transmission originally came from somebody else's car. Therefore, they need your broken transmission in order to refurbish it for another customer.
Your old/damaged transmission is called a "core", and many companies will collect a core charge (usually $500 to $1500), which will be refunded once they receive your old transmission. However, if the transmission case, or other key components are damaged beyond repair, you may not get all of your core charge back. Make sure to ask for the core return policy, so you'll know what to expect.

Our Recommendation
We recommend Street Smart Transmission. We have found Street Smart to be of the highest quality. Their transmissions carry a 3 year / unlimited miles warranty that covers both parts and labor. Their warranty is nationwide and attached to the VIN so it is transferable with ownership if you decide to sell the vehicle. It also covers both parts and labor for the installation of the replacement transmission.
Watch the Remanufacturing Process
How it Works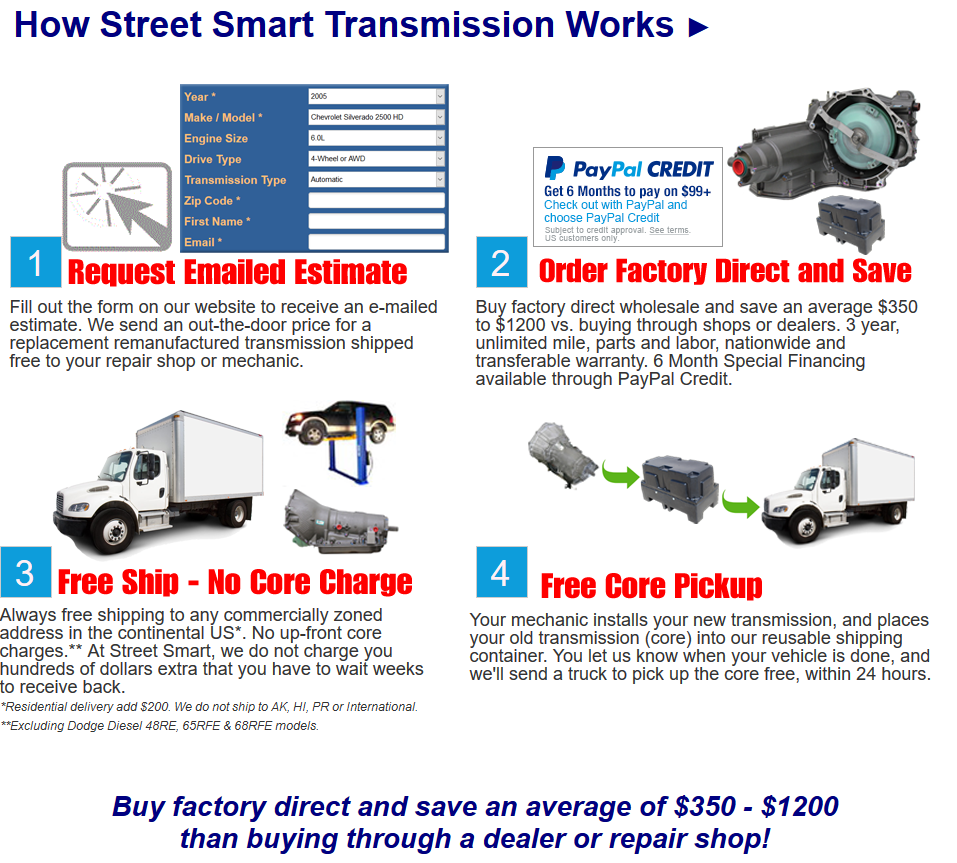 Finding a Shop to Install the Remanufactured 6L80 / 6L90 Transmission
If your transmission has failed, you're going to need a skilled mechanic to replace it. You can find a shop using our shop locator map.
For warranty purposes, you need to find a reliable repair shop. That way, if the replacement transmission doesn't work properly, the warranty will cover it.
Ready to Replace Your Transmission?
Click Get a Free Estimate for an unbeatable price on a replacement remanufactured transmission.
Fair Replacement Transmission Cost by Vehicle
Find your transmission model in the table below for fair prices from reputable suppliers. Also fair labor cost for local installation at a local auto repair shop.


Fair Remanufactured Transmission Price Ranges by Transmission Model Updated for 2019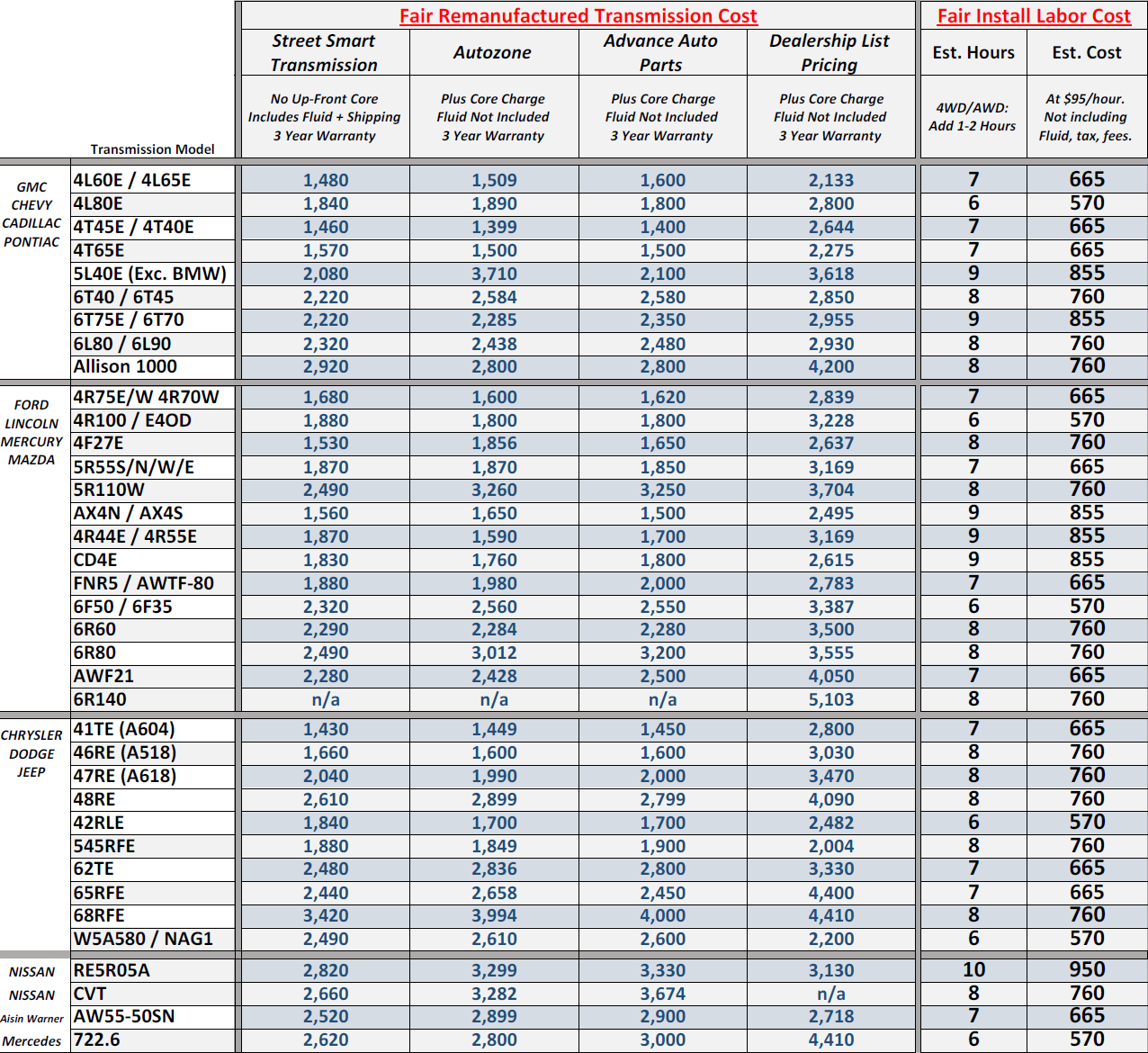 Download Replacement Transmission Cost Guide PDF