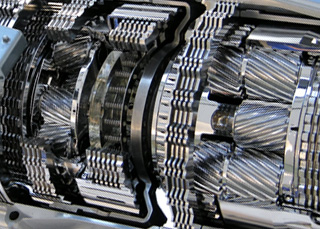 Transmission shops in Surrey, British Columbia, Canada that have the Cost Guide Certified badge next to their shop's listing have passed our certification requirements and our staff has confirmed that they provide quality repair services for fair prices. In addition, they offer free towing, free transmission diagnostics, financing and a minimum 12 month, 12,000 mile warranty on services such as repairs, rebuilds and replacements of transmissions in Surrey.
Updated: February 25, 2016
Bert's Automotive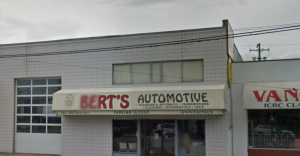 604-879-6841
885 Kingsway, Vancouver
BC, V5V 3C2
Services: Transfer Cases, U-Joints & Drive Shafts, Differentials & Clutches, Front Wheel Drives
Website: http://www.bertsautomotive.ca/
Bert's Automotive Transmissions offers high quality replacement parts and professional repair and installation for all types of automotive needs.
Gears & Rears Parts and Service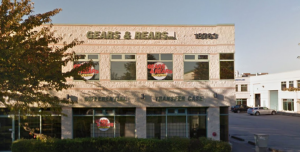 (604) 455-0503
#1, 18763 – 96th Ave
Surrey, BC V4N 3M5
Services: Transmission & Differential Repairs/Rebuilding, Removal & Reinstallation, Preventive Maintenance
Website: http://gearsnrears.com/
Arcadia Transmissions & Auto Repairs
(604) 589-5253
3-12750 King George Blvd
Surrey (BC) V3V 3K5
Services: Oil and filter changes, Fluid checks and replacement, Brakes and brake pads, Hoses and belts
Website: http://www.arcadiatransmission.com/
Arcadia Transmission & Auto Repairs is accessible from all over the Greater Vancouver Area
Vancouver Transmission Ltd.
(604) 590-8404
13550 77 Ave #16,
Surrey, BC V3W 6Y3
Services: We provide free drop-off to your home or your office within our local service areas.
Website: http://vancouvertransmission.com/
Dedicated to serving the Lower Mainland for over 25 years, Vancouver Transmission is more than just a place that repairs your vehicle.
Mainland Transmission Services Ltd
(604) 588-9883
10581 120 Street
Surrey, BC, V3V 4G4
Services: Clutches, Differentials, Transmission, Computer diagnostics
Website: http://www.mainlandtransmission.ca/
With almost 40 years of experience in the industry, Mainland Transmission Services Ltd is your one-stop shop for transmission repair services in the Surrey area
Andy's All Transmissions
(604) 538-5000
2526 King George Hwy
South Surrey, BC V4P 1H5
Services: Rebuilding Automatic and  Transmissions, Clutches, Drive Train related repairs
Website: http://transmissionsurrey.com/
Atlas Transmission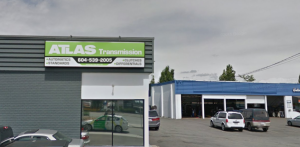 (604) 539-2005
19691 60 Ave,
Langley, BC V3A 3Z6
Services: Expert automatic transmission repair, Manual transmissions, Clutch service or replacement
Website: http://www.atlastransmission.ca/
Our expert technicians have the latest tools and equipment so you can trust that we'll diagnose and repair your vehicle right the first time.
Best Transmission & Auto Repairs
(604) 597-3700
19-7711 128 St,
Surrey, BC, V3W 4E6
Services: Clutch service for standard transmission vehicles, Transfer case service and rebuilds.
Website: http://www.besttransmission.ca/
Mister Transmission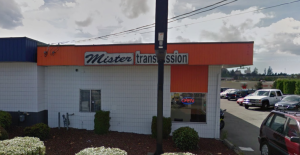 (604) 588-7484
13704 – 104th Avenue
Surrey, BC V3T 1W4
Services: Complete diagnosis of your transmission's performance and general operation
Website: http://www.mistertransmission.com/
As Canada's transmission and technology experts, it's our responsibility to get you back on the road as quickly as possible when transmission problems happen.
Transmission Shops in Nearby Areas
British Columbia Licensing Requirements
British Columbia does not require transmission shops in Surrey, British Columbia to qualify for a state license, so there is no state standard for competency among transmission repair services. They require only a registration, for which there is no inspection or testing of ability in transmission repair.
Likewise, British Columbia has no legal requirement that services for transmission repair in Surrey, British Columbia first show proof of liability insurance to reimburse you in the event of any damages that might occur during servicing.