We sell remanufactured 700r4 transmissions direct from the factory at wholesale prices. We also offer the best warranties in the industry: A 3 year, unlimited mile, parts and labor, nationwide and transferable, no-hassle warranty.
To get an estimate on a 700r4, complete the form below.
Vehicle Compatibility – Makes & Models
| MAKE | MODEL | ENGINE | YEARS |
| --- | --- | --- | --- |
| CHEVY | ASTRO VAN | 4.3L | 1985-1992 |
| | CORVETTE | 5.7L | 1982-1992 |
| | BLAZER | 2.0L | 1982-1991 |
| | CAPRICE | 3.8L / 5.0L | 1982-1992 |
| | CAMARO | 2.8L / 5.0L | 1983-1992 |
| | SUBURBAN | 6.2L | 1984-1992 |
| | S10 PICKUP | 2.5L / 2.8L | 1989-1991 |
| | S10 BLAZER | 2.5L / 2.8L | 1989-1992 |
| GMC | JIMMY | 2.0L / 2.8L | 1982-1993 |
| | SAFARI VAN | 4.3L | 1983-1990 |
| | SYCLONE | 4.3L | 1991-1992 |
| | S10 / S15 SONOMA | 2.5L / 2.8L | 1983-1991 |
| | S15 PICKUP | 2.5L / 2.8L | 1983-1991 |
| PONTIAC | FIREBIRD | 5.7L | 1983-1992 |
| BUICK | LESABRE | 5.0L | 1984 |
| CADILLAC | FLEETWOOD | 5.7L | 1990-1992 |
| | BROUGHAM | 5.7L | 1990-1992 |
| | LIMOUSINE | 5.7L | 1990-1992 |
| HOLDEN | COMMODORE | 5.0L | 1988-1992 |
Years Covered
1982
1983
1984
1985
1996
1997
1988
1989
1990
1991
1992
1993
About the 700r4 & Common Problems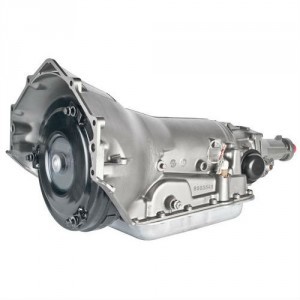 The GM 700r4 is a 4-speed automatic transmission with overdrive. It was introduced in the early 1980's, as way to make their V8 powered cars and trucks more efficient. In a world filled with rising gas prices, the General needed to keep its product line relevant.
Adding a 4th overdrive gear allowed them to make their sports cars and pickup trucks more affordable to drive. The 700r4 transmission replaced the 3-speed TH350, and became a popular upgrade for older rear wheel drive GM vehicles.
Broken Input Shaft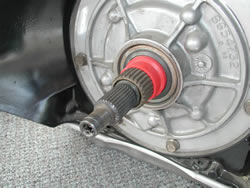 Early versions of the 700r4 featured a 27 spline input shaft, which wasn't really capable of handling much torque. 30 spline shafts were standard issue after 1987, and greatly improved the reliability of this otherwise sturdy gearbox.
Overheating
Another common issue with the 700r4 is overheating. Given the high power output, and extreme use that most vehicles equipped with this transmission see, overheating is fairly easy. As the ATF temperature rises, significant internal damage can start to occur. To avoid this problem, simply install an auxiliary transmission cooler.
3-4 Clutch Pack Failure
Slipping between 3rd-4th gears can signal a problem with the clutch pack that engages those gears. Overheating can weaken the metal used to make the 700r4 3-4 clutch pack discs. If this happens, the ends can shear off, and you'll eventually have a serious problem.
Warped Valve Body
Due to overheating, the valve body can become warped, which can significantly hamper gear changes. If this happens, you'll be on the hook for an expensive repair.
Stuck Governor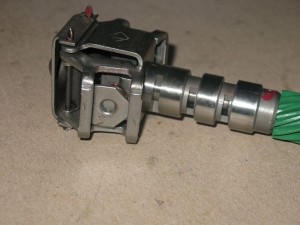 Dirty transmission fluid can cause the gears or springs in the governor to become inoperable, which will lead to delayed shifts. So have your 700r4 serviced on a regular basis.
700r4 vs 4L60 – Are they the same?
In 1990, GM changed the name of the 700r4 transmission to 4L60, which stood for 4-speed Longitudinal 6,000 lb gross vehicle weight rating (GVWR). For 1993, the hydraulic shifting system was replaced with electronic controls (4L60E). A Vehicle Speed Sensor told the engine computer how fast the vehicle was going, that way it could decide when to change gears. Shifts were then executed by sending a signal to the appropriate shift solenoid.
Watch the Remanufacturing Process
Remanufactured 700r4 Transmission Updates and Upgrades
The torque converter is completely remanufactured with upgraded bushings and seals. It's then filled with fluid and tested for leaks, concentricity, balance, and lock-up function. This reduces the chance of vibration, premature bushing wear, and front seal leaks.
Stronger ETE-spec bushings are fitted to improve transmission fluid pressure and flow control.
To improve pressure control and shift quality, the remanufactured valve body receives a full system correction and recalibration kit. This includes updates to the PR system, valve body accumulators, and servos.
The remanufactured transmission pump gets upgraded line bore bushings to improve durability, prevent leaks, and improve fluid flow.
To improve durability and reduce slippage, a heavy-duty recalibration kit is fitted.
Once complete, each remanufactured 700r4 transmission is hot/cold dyno tested using a program called C.A.R.S. (Computer Aided Road Simulation), which simulates actual on-road use. This ensures proper function, quality, and prevents problems from ever leaving the factory.
700R4. RWD. 4-Spd. w/Conv. Non-Removable Bell. 4-Bolt Aluminum Dust Cover
What's Included?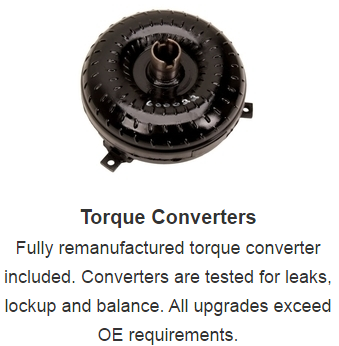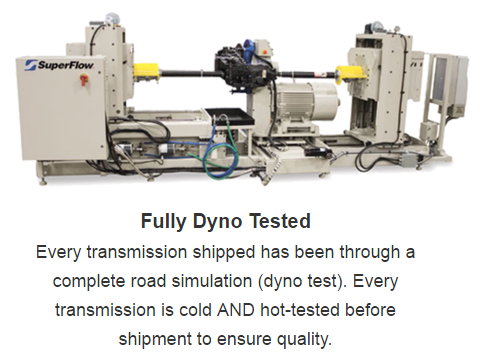 Warranty
When you buy a Street Smart Transmission, you're never more than a phone call away from one of our Product Support Specialists. You also receive one of the best warranties in the business, which:
Covers you for 3-years/Unlimited Miles (18-months/100,000 miles for commercial and heavy duty applications), at any licensed repair shop in the country
Pays for parts and labor
The warranty is connected to your VIN #, so it can be transferred if you decide to sell the vehicle
If necessary, a replacement transmission is shipped out as soon as the claim is submitted
Transmissions can be costly to repair. When your transmission fails, you are often asked to spend quite a bit of money to have a problem fixed that you probably don't understand very well.
We'll get you an out-the-door price, including shipping, for a replacement remanufactured transmission direct to the shop of your choice.
Ready to Replace Your Transmission?
Complete the form below for an unbeatable price on a replacement remanufactured transmission.