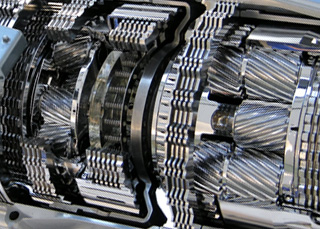 Need a replacement transmission? Quality transmission suppliers can be hard to find. Have your 17-digit vehicle VIN# ready. Free estimates sent via text and email.
Transmission shops in Tempe, AZ that have the Cost Guide Certified badge next to their shop's listing have passed our certification requirements and our staff has confirmed that they provide quality repair services for fair prices. In addition, they offer free towing, free transmission diagnostics, financing and a minimum 12 month, 12,000 mile warranty on services such as repairs, rebuilds and replacements of transmissions in Tempe.
Updated: November 29, 2016
Arizona Lucky Star Complete Auto Repair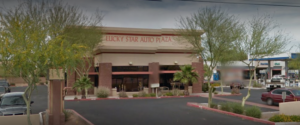 (480) 966-1442
424 W Guadalupe Rd #101
Mesa, AZ 85210
Website: http://azluckystar.com/
We have state-of-the-art diagnostic equipment in our full service facility! This includes equipment used to fix electrical problems, trouble lights, 4WD, timing belts, and a wide variety of other services.
Tri City Automotive Repair LLC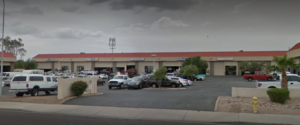 (480) 447-0251
1900 N McClintock Dr
Tempe, AZ 85281
Website: http://www.tempeautoshop.com/
At Tri City Automotive Repair, we're proud to be the family-owned and -operated, fully licensed and insured auto repair shop serving Tempe and the surrounding areas. Our success is evidenced by our BBB accreditation and our five-star Yelp rating.
I Work on Cars LLC
(480) 900-5171
625 S Smith Rd #31
Tempe, AZ 85281
Website: http://www.tempeautomotiverepair.com/
Many people find it difficult to function without a vehicle, and when your car is malfunctioning, you want to get it fixed as soon as possible. I Work on Cars is a locally owned and operated auto repair shop in Tempe, AZ, and we'll do our best to fix your car so that it's in working condition again.
Phillips Transmissions
(480) 461-0304
1879 E 3rd St, Tempe
AZ 85281
Website: http://www.phillipstrans.com/
Phillips Transmissions excels in bringing up to date technology and information to the diagnosis and correction of all your transmissions' troubles. We repair most American and foreign cars and light duty trucks; including Mercedes, BMW, Lexus, Isuzu, Nissan and Volkswagen.
Elite Auto Repair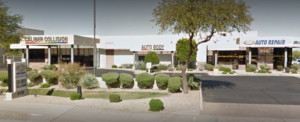 (480) 893-6884
8139 S Priest Dr #108,
Tempe, AZ 85284
Website: http://eliteautorepairtempe.com/
We can fix that! That's more than a slogan, it's what we do everyday. Our Tempe auto repair shop is conveniently located at 8139 S Priest Dr #108. Our quality ASE (Automotive Service Excellence) certified mechanics at Elite Auto Repair employ today's latest automotive technology and are equipped to handle all major and minor auto repair services on foreign and domestic vehicles.
All Tune & Lube – Tempe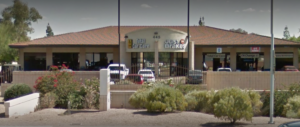 (480) 966-1616
445 W Broadway Rd,
Tempe, AZ 85282
Website: http://atltempe.com/
All Tune and Lube – Tempe provides quality repairs at great prices, and delivering outstanding service is our highest priority. Located just West of Mill on the South side of Broadway we have 6 service bays so we can get your car in fast. From basic oil changes to the most complicated engine repair and transmission work, we are your one stop total car care center.
Sun Devil Aut0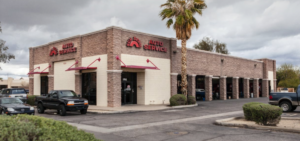 (480) 831-2831
1824 E Elliot Rd,
Tempe, AZ 85284
Website: http://www.sundevilauto.com/
When you need fast and reliable auto repair service in Tempe, come to Sun Devil Auto on the corner of McClintock and Elliot. Our full service auto repair shops are family-owned and operated, and have been since 1978. We have 20 Phoenix locations full of ASE certified technicians, who are ready to help service your vehicle!
American Five Star Auto Repair & Transmission
(480) 966-8181
2070 E Apache Blvd #101
Tempe, AZ 85281
Website: http://americanfivestartransmission.com/
Here at American Five Star Auto Repair & Transmission we take the time. To inform you about proper service intervals and repair techniques, ensuring your understanding and creating value for your vehicle's needs. Since 1993 we have been servicing Auto Repair in Tempe and the surrounding areas. Eric and has staff has over 100 years of experience.
Quality Transmission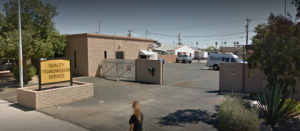 (480) 966-5800
221 S McClintock Dr,
Tempe, AZ 85281
Website: http://quality-trans.com/
We service Tempe Arizona and all surrounding areas, including Mesa, Phoenix, Scottsdale, Ahwatukee, Chandler, and Gilbert. You can be assured that we will be here long after your repair is done to take care of any problems that may develop in the future. We are proud that ALL of our employees have been certified by the Automatic Transmission Rebuilder's Association.  Our membership in ATRA allows us to offer a nationwide warranty even though we are not a "chain" repair facility.
Tri-City Transmission – Auto Repair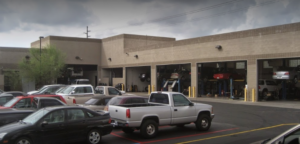 (480) 968-5062
2005 E Rio Salado Pkwy
Tempe, AZ 85281
Website: http://www.tricitytransmission.com/
We hear this daily. We find that most shops would rather replace a transmission than fix it. It's not because they're dishonest – they just don't know how. At Tri-City Transmission, if we can fix your car without a costly overhaul or replacement, we will! For over 40 years, the people who come to Tri-City Transmission expecting the worst leave with good news and a bill significantly less than their car paymen
Transmission Shops in Nearby Areas
Arizona State Licensing Requirements
Arizona does not require transmission shops in Tempe, AZ to qualify for a state license, so there is no state standard for competency among transmission repair services. They require only a registration, for which there is no inspection or testing of ability in transmission repair.
Fair Replacement Transmission Cost by Vehicle
Use the Year / Make / Model lookup tool to determine what transmission your vehicle has.



Find your transmission model in the table below for fair prices from reputable suppliers. Also fair labor cost for local installation at a local auto repair shop.


Get a free estimate on a remanufactured transmission by email.
Fair Remanufactured Transmission Price Ranges by Transmission Model Updated July 2018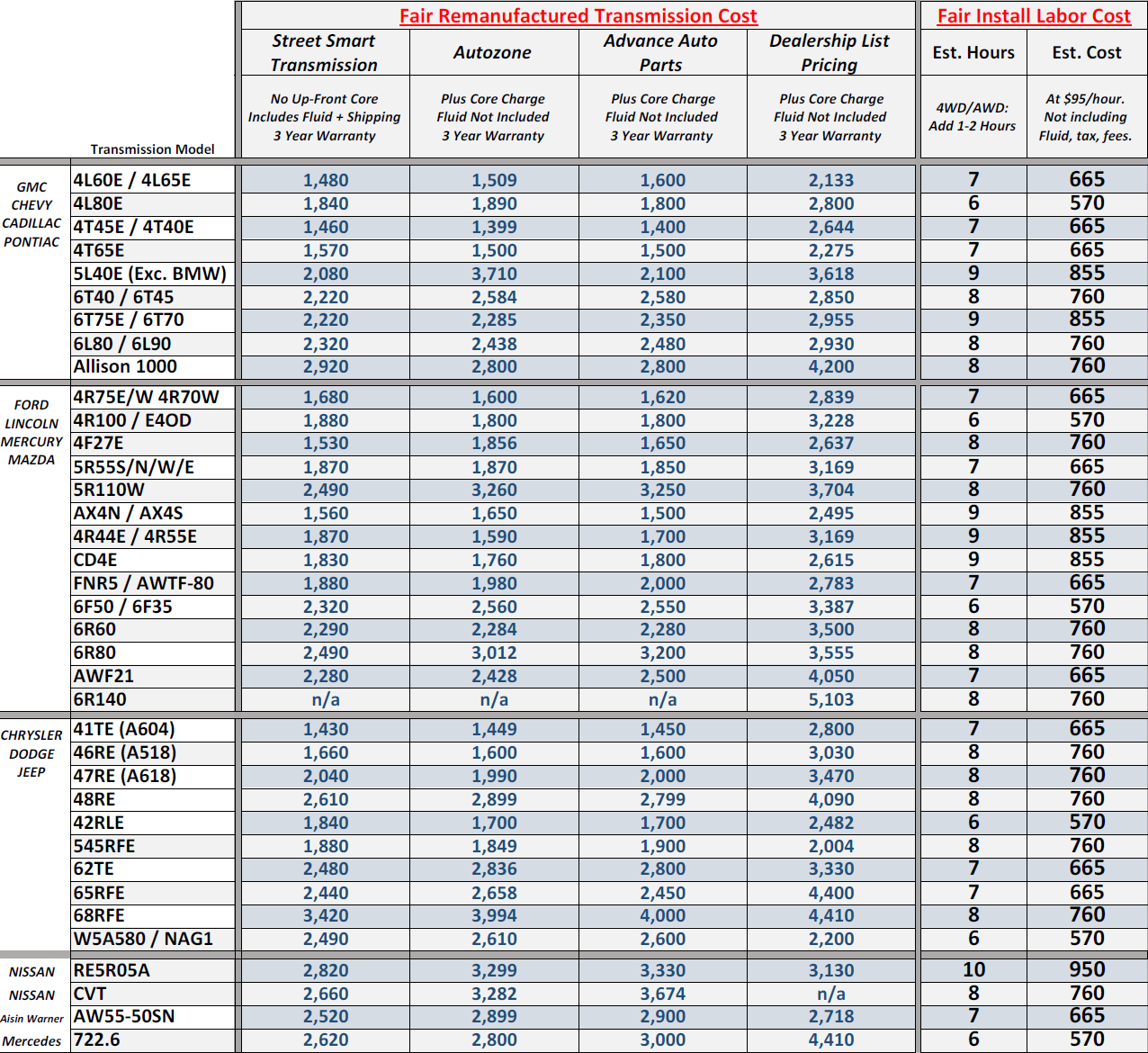 Download Replacement Transmission Cost Guide PDF
Likewise, Arizona has no legal requirement that services for transmission repair in Tempe, AZ first show proof of liability insurance to reimburse you in the event of any damages that might occur during servicing.