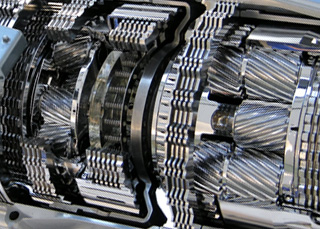 Transmission shops in Feasterville, PA that have the Cost Guide Certified badge next to their shop's listing have passed our certification requirements and our staff has confirmed that they provide quality repair services for fair prices. In addition, they offer free towing, free transmission diagnostics, financing and a minimum 12 month, 12,000 mile warranty on services such as repairs, rebuilds and replacements of transmissions in Feasterville.
Updated: March 16, 2016
Dave's Auto and Truck Services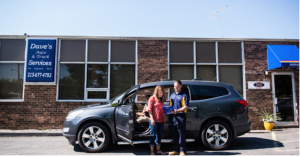 (215) 677-4783
100 Red Lion Rd
Philadelphia, PA 19115
Services: Engine & Transmission, Engine Maintenance, Transmission Services, Heating and Cooling Services
Website: http://www.davesautoandtruckservice.com/
Welcome and thank you for visiting Dave's Auto and Truck Service's website. We provide reliable services to motorists in the Northeast Philadelphia, PA region. We look forward to doing business with you.
Colonial Volkswagen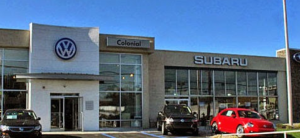 (888) 750-9944
200 W St Rd
Feasterville-Trevose, PA 19053
Website: http://www.vwcolonial.com/
oth show rooms were built to exacting manufacture specifications. Our impressive show rooms are welcoming, with fantastic light, along with a children's play area, multiple customer lounges with large screen televisions.
Colonial Nissan Inc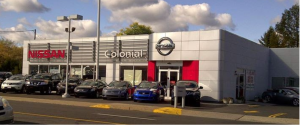 (215) 364-1100
117 Bustleton Pike
Feasterville-Trevose, PA 19053
Website: http://www.colonialnissan.com/
Colonial Nissan is an automobile dealership that sells and services new and pre-owned vehicles.
All Pro Auto Service
(215) 702-8803
2620 W Maple Ave
Langhorne, PA 19053
Services: Transmission Services, Check Engine Light Diagnostics (Computerized Engine Analysis), Fuel Injection Services
Website: http://www.allproautoservice.com/
We repair and maintain all makes and models,. We deliver what we say and do not just tell you we will show you so you understand.
Colonial Subaru
(215) 364-1154
200 W St Rd
Feasterville-Trevose, PA 19053
Website: http://www.subarucolonial.com/
Mimino LLC
(215) 355-2202
309 Philmont Ave
Feasterville-Trevose, PA 19053
United Auto Parts & Service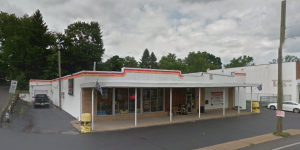 (215) 364-5500
1722 Brownsville Rd
Trevose, PA 19053
Website: http://www.buckscountyautoparts.com/
We've been helping drivers in Trevose, PA area since 1987. With years of experience, our ASE certified technicians and knowledgeable staff are able to help you with every aspect of car care.
Midas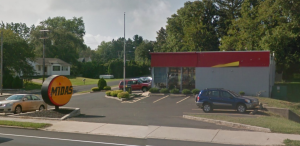 (215) 355-7044
295 East Street Road
Feasterville, PA 19053
Website: https://www.midas.com/
Our Midas location is recognized by Better Business Bureau as an Accredited Business. Our shop is monitored for continuing adherence to BBB standards, and we take pride upholding the strict standards set forth by the Better Business Bureau.
Jiffy Lube
(215) 357-5553
2 W St Rd
Feasterville-Trevose, PA 19053
Website: http://midatlanticlubes.jiffylube.com/
United Tire & Service Of Feasterville
(215) 355-9091
224 E Street Rd
Feasterville-Trevose PA 19053
Services: Air Conditioning Repair, Air Filters, Alternator Repair, Battery Replacement
Website: http://unitedtire.com/
Drivers searching for top quality tires and auto repair with outstanding customer service, search no further than United Tire and Service of Feasterville.
Transmission Shops in Nearby Areas
Pennsylvania State Licensing Requirements
Pennsylvania does not require transmission shops in Feasterville, PA to qualify for a state license, so there is no state standard for competency among transmission repair services. They require only a registration, for which there is no inspection or testing of ability in transmission repair.
Likewise, Pennsylvania has no legal requirement that services for transmission repair in Feasterville, PA first show proof of liability insurance to reimburse you in the event of any damages that might occur during servicing.