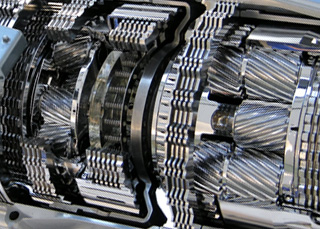 Transmission shops in Wilkes-Barre, PA that have the Cost Guide Certified badge next to their shop's listing have passed our certification requirements and our staff has confirmed that they provide quality repair services for fair prices. In addition, they offer free towing, free transmission diagnostics, financing and a minimum 12 month, 12,000 mile warranty on services such as repairs, rebuilds and replacements of transmissions in Wilkes-Barre.
Updated: April 4, 2016
Forty Fort Lube & Service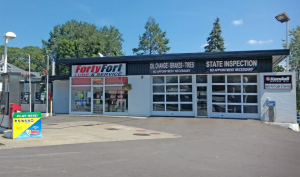 (570) 718-1501
1097 Wyoming Ave
Forty Fort, PA 18704
Website: http://www.fortyfortlube.com/
Our approach may be mom and pop but our technology is state-of-the-art.  Competent, knowledgeable and experienced, our team is using the latest methods and equipment on every vehicle we handle.
Ken Pollock Nissan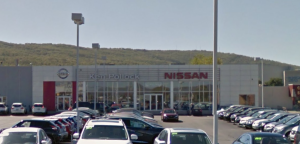 (570) 819-0730
229 Mundy St
Wilkes-Barre, PA 18702
Website: http://www.kenpollocknissan.com/
As your premier North Eastern Pennsylvania Nissan dealer, we here at Ken Pollock Nissan in Wilkes-Barre , PA, 18702, provide for your every automotive need.
Snyders Garage
(570) 825-4375
66 Yale St
Wilkes-Barre, PA 18705
AAMCO Transmissions & Total Car Care
(215) 536-5280
49 S West End Blvd
Quakertown, PA 18951
Website: http://www.aamcoquakertownpa.com/
At your local, independent AAMCO Quakertown, PA, we provide you with expert repair and service for your TOTAL Car Care needs!
Bob's Transmissions & Complete Car Care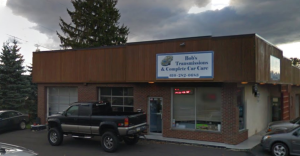 (866) 882-2734
132 N 3rd St
Coopersburg, PA 18036
Website: http://www.bobstransmissionsccc.com/
Keep your car in top-notch condition with the expert mechanics at Bob's Transmission & Complete Car Care.
Boyko Automotive
(610) 965-1916
801 Chestnut St
Emmaus, PA 18049
Website: http://boykoautomotive.com/
Austin's Auto Service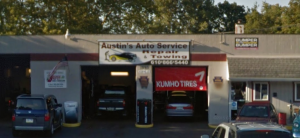 (610) 866-5440
1843 W Broad St
Bethlehem, PA 18018
Website: http://www.austinsautoservice.com/
Our goal is to focus on customer service. It is the foundation of our business. Austin's Auto Service employs a well-trained staff specializing in the sale and installation of passenger car, performance and light truck or SUV tires
Dynamic Transmission

(610) 967-0020
4079 Chestnut St
Emmaus, PA 18049
Website: http://www.dynamictransmission-pa.com/
We are a trus​​​​ted locally owned and family operated transmission & auto repair shop with over 30 years experience and expertise.
Lee Myles Transmissions and Auto Care
(610) 437-3020
2115 Union Blvd
Allentown, PA 18109
Website: http://www.leemylesallentown.com/
At Lee Myles Transmissions & AutoCare, we care about your vehicle. Our team supports you in maintaining a car, truck, SUV, or RV that will serve you well for years to come.
Dave's Automotive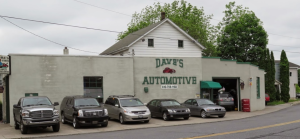 (610) 759-1168
114 Main St
Stockertown, PA 18083
Website: http://www.davesautomotivepa.com/
Family owned and operated since 1972, Dave's Automotive LLC. has been providing dedicated service to customers from Stockertown, and surrounding cities including Easton, PA, and Nazareth, PA, Bethlehem, PA for the last 40 years.
Transmission Shops in Nearby Areas
Pennsylvania State Licensing Requirements
Pennsylvania does not require transmission shops in Wilkes-Barre, PA to qualify for a state license, so there is no state standard for competency among transmission repair services. They require only a registration, for which there is no inspection or testing of ability in transmission repair.
Likewise, Pennsylvania has no legal requirement that services for transmission repair in Wilkes-Barre, PA first show proof of liability insurance to reimburse you in the event of any damages that might occur during servicing.