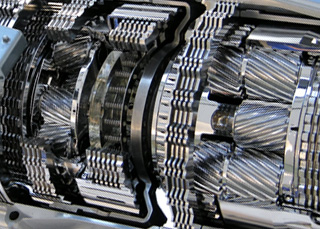 Transmission shops in Nashville, TN that have the Cost Guide Certified badge next to their shop's listing have passed our certification requirements and our staff has confirmed that they provide quality repair services for fair prices. In addition, they offer free towing, free transmission diagnostics, financing and a minimum 12 month, 12,000 mile warranty on services such as repairs, rebuilds and replacements of transmissions in Nashville.
Updated: May 10, 2016
Terry's Service Center, Inc.
(615) 352-8434
847 Hillwood Blvd
Nashville, TN 37209
Website: http://terrysservicecenter.com/
Terry's Service Center is your best choice for honest, friendly, and affordable auto repairs in Nashville. Our staff are knowledgeable and approachable and set the bar for customer service. You can rely on your car repairs being completed right the first time at Terry's Service Center.
 Automotive Solutions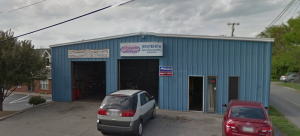 (615) 782-6700
609 Napoleon Ave
Nashville, TN 37211
Website: http://www.automotivesolutions2.com/
Automotive Solutions is a Complete Auto Repair and Service Shop in Nashville TN. We will inspect your vehicle and provide all the necessary car repairs needed to get you back on the road as quickly as possible.
Kwik Kar Lube & Tune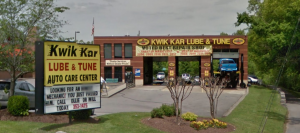 (615) 353-1475
7000 Charlotte Pike
Nashville, TN 37209
Website: http://www.kwikkaroftn.com/
When most people think about Kwik Kar Lube & Tire, oil changes come to mind. At our Nashville Kwik Kar shop, we have 2 ASE certified master mechanics on site to provide you with the ultimate service experience.
Veterans Auto Services
615-712-9777
2404 Cruzen St
Nashville, TN 37211
Holleman Transmission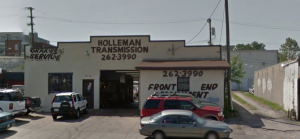 (615) 262-3990
916 Main St
Nashville, TN 37206
Website: http://www.transmissionrepairnashville.com/
Holleman Transmission has been providing area residents with the outstanding clutch, differential, and transmission services they expect. Dedicated to the highest standards of customer service and satisfaction, you can rest assured in knowing that we don't beat around the bush when it comes to the services you need.
Coleman Taylor Transmissions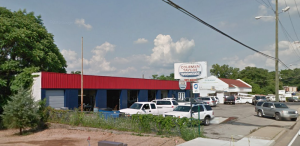 (615) 391-8004
2806 Lebanon Pike
Nashville, TN 37214
Website: http://colemantaylor.com/
Coleman Taylor Transmissions is your local transmission service specialist. Born in Memphis, TN, Coleman Taylor Transmissions is the most trusted name in transmission repair service in the MidSouth. In 1961, we opened our doors with a mission to provide transmission service expertise with top quality customer service.
A-1 Nashville Transmission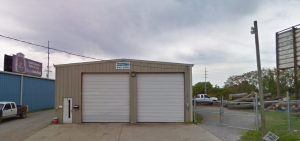 (615) 256-8165
155 Green St
Nashville, TN 37210
Website: http://a1nashvilletransmission.com/
A-1 Nashville Transmission has been in business for 15 years.  We are locally owned and operated. We offer Quality work at Affordable prices. We specialize in rebuilding are replacing transmissions and engines. We also offer replacement belts, alternators, timing belts, radiators, water pumps, starters and more.  Electrical work, brake repair, oil changes are just a few of the other things we offer.
Ewing Bass Garage & Transmissions
(615) 385-4168
3211 Charlotte Ave
Nashville, TN 37209
Website: http://www.ewingbassgarage.com/
At Ewing Bass Garage & Transmission, we understand the importance of entrusting your vehicle to an auto repair shop. That is why we make every effort to ensure that your vehicle is in safe hands. We have been delivering our services to the residents of Nashville, Tennessee, and surrounding areas since 1955.
Grisham's Transmission Center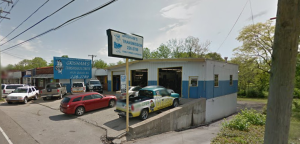 (615) 226-2789
4106 Gallatin Pike
Nashville, TN 37216
Website: http://www.nashvilletransmission.net/
Grisham's Transmission Center provides the Nashville area with superb transmission service and unparalleled customer service. After several years in the transmission service industry, Grisham's Transmission Center is a standing leader for transmission repair service; which shows through every service and repair assignment we handle.
Transmission Store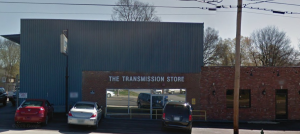 (615) 227-6806
1203 Dickerson Pike
Nashville, TN 37207
Website: http://thetransmissionstore.com/
Nashville transmission specialists. Since 1983 The Transmission Store has built an outstanding reputation for providing quality work and great customer service. Transmission repair is a pain – we make it easy.
Transmission Shops in Nearby Areas
Tennessee State Licensing Requirements
Tennessee does not require transmission shops in Nashville, TN to qualify for a state license, so there is no state standard for competency among transmission repair services. They require only a registration, for which there is no inspection or testing of ability in transmission repair.
Likewise, Tennessee has no legal requirement that services for transmission repair in Nashville, TN first show proof of liability insurance to reimburse you in the event of any damages that might occur during servicing.