Transmission Man
536 West State Highway 152 #101,
Mustang, OK, 73064
405-256-0055
Website:
www.okctransmissionman.com
Need a replacement transmission? Quality transmission suppliers can be hard to find. Have your 17-digit vehicle VIN# ready. Free estimates sent via text and email.
Hours:
Mon – Fri: 7:30am – 5:30pm
Saturday: Closed
Sunday: Closed
Associations

Location
Fair Replacement Transmission Cost by Vehicle
Find your transmission model in the table below for fair prices from reputable suppliers. Also fair labor cost for local installation at a local auto repair shop.


Get a free estimate on a remanufactured transmission by email.
Fair Remanufactured Transmission Price Ranges by Transmission Model Updated July 2018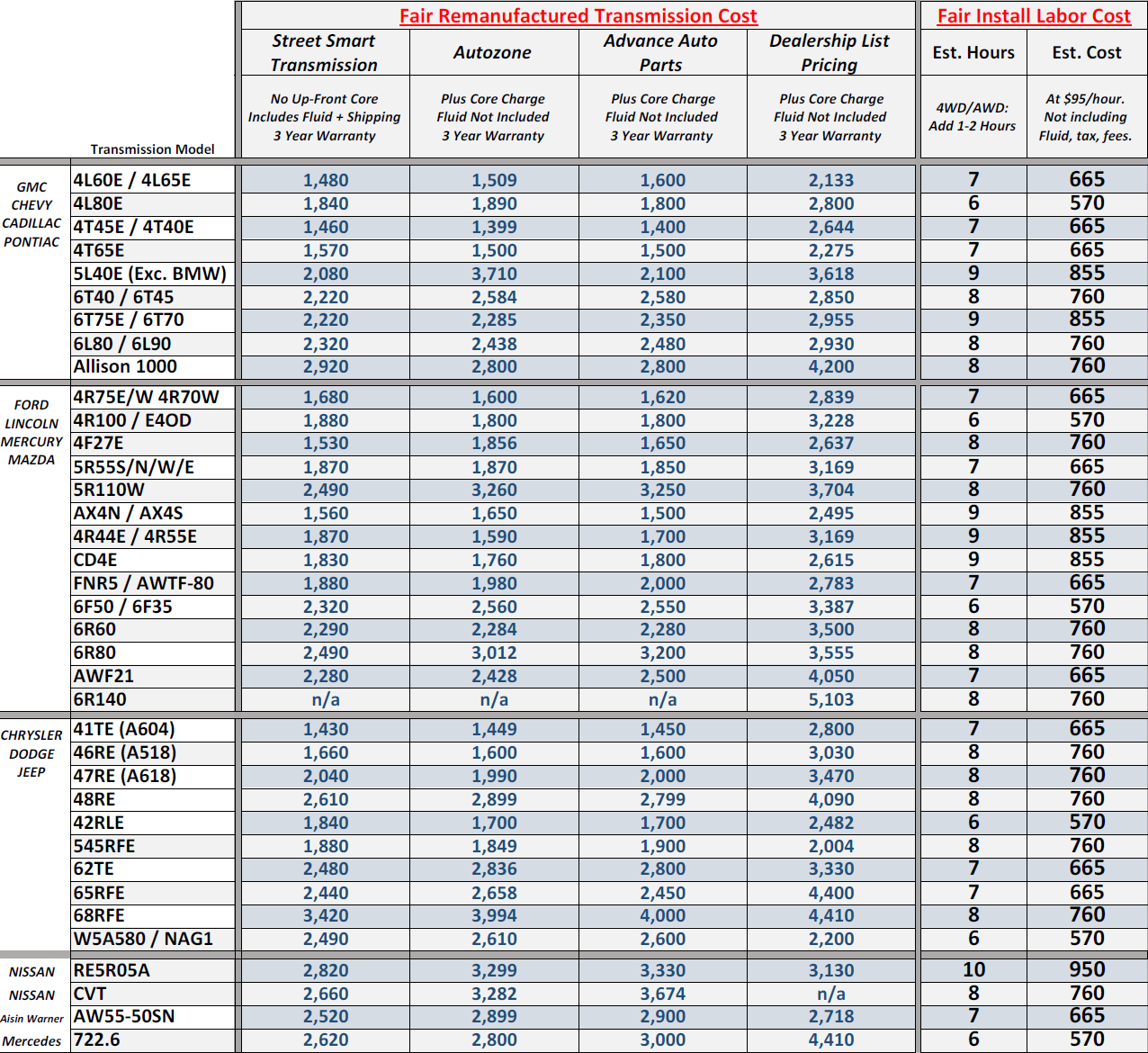 Download Replacement Transmission Cost Guide PDF
Shop Photos
Services
TRANSMISSION REBUILDS
FREE TOWING WITH REPAIR
FINANCING AVAILABLE
AUTOMATIC AND STANDARD TRANSMISSION SERVICE
REPAIR OR REPLACE CLUTCHES, AXLES, DIFFERENTIALS AND TRANSFER CASES
OVER 35 YEARS EXPERIENCE
Reviews
If you've had repairs done by this shop, please leave a review below!