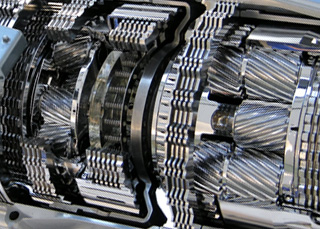 Need a replacement transmission? Quality transmission suppliers can be hard to find. Have your 17-digit vehicle VIN# ready. Free estimates sent via text and email.
Transmission shops in Newark, NJ that have the Cost Guide Certified badge next to their shop's listing have passed our certification requirements and our staff has confirmed that they provide quality repair services for fair prices. In addition, they offer free towing, free transmission diagnostics, financing and a minimum 12 month, 12,000 mile warranty on services such as repairs, rebuilds and replacements of transmissions in Newwark.
Updated: June 6, 2016
JC Auto Mechanics, LLC
(973) 680-1010
865 Franklin Ave
Newark, NJ 07107
Website: http://www.jcautomechanic.com/
JC's Auto Repair LLC and its employees, will provide our customers with the highest grade of service, and quality of repairs to insure the safety, dependability and value of your vehicle to you and your family. Maintenance of your vehicle is necessary to retain its value, safety and dependability. We will never suggest a service to your vehicle which is deemed unnecessary. We take you and your family's safety seriously as if it were our own. Thank you for entrusting in us all your automotive repair and service needs.  We work on Foreign and Domestic vehicles.
Wakeman Auto Repair
(973) 482-4283
119 Verona Ave
Newark, NJ 07104
Website: http://wakemanautorepair.com/
Wakeman Auto Repair: We maintain your vehicle running at the highest level by employing the latest technology to ensure accurate diagnostics and repairs.
Private Inspection Facility (PIF) authorized by the NJ MVC
ECP Auto Service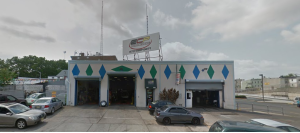 (973) 274-9195
794 Raymond Blvd
Newark, NJ 07105
Website: http://www.ecpauto.com/
We're finally updating this website! I know it took forever. We've been very busy lately at ECP Auto and I am trying to make some time to make our website and our Facebook page a bigger part of our business.
L & S Automotive Inc
(973) 482-2918
181 Ridge St
Newark, NJ 07104
Website: http://www.landsautorepair.com/
Meineke Car Care Center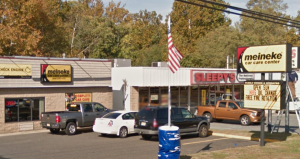 (973) 536-2384
655 McCarter Hwy
Newark, NJ 07102
Website: http://www.meineke.com/
Meineke has put together an entire package of repair and preventative maintenance services, specializing in quick, timely repairs to minimize down time.
Trans American Truck Parts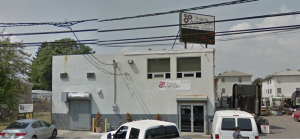 (908) 351-5800
914 Spring St
Elizabeth, NJ 07201
Website: http://www.transamericantruckparts.com/
With over 40 years of experience in the heavy duty truck parts and repair industry we are very proud of our company and what we have accomplished due to our valued customers. We look forward to continued growth as we achieve our goal of TOTAL customer satisfaction.
Ramos Auto Repair
(973) 414-0100
232 S Jefferson St
City of Orange, NJ 07050
Website: http://ramosautorepairnj.com/
Come visit Ramos Auto Repair in Orange! We are proud to specialize in Auto Repair. Our certified automotive technicians take great pride in supplying: Engine Repair, Transmission Repair, Brake Repair, and Auto Electrical Service, in addition to a long range of other auto repair services listed on our services page.
Flag Day Transmissions
(973) 484-9567
318 Broad St
Newark, NJ 07104
Titos Transmission Center and General Repair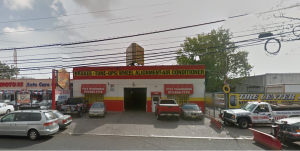 (973) 824-7779
950 Frelinghuysen Ave
Newark, NJ 07114
Website: http://www.transmissionshopnj.com/
Tito's Transmission Center is located on 950 Frelinghuysen Avenue (Route 27) in Newark, NJ 07114.  Tito has been proudly serving the North Jersey community for over 15 years!  The Auto Repair Shop is fully insured and certified by the State of NJ.  All Auto Technicians are certified and experienced to maintain and care for your vehicle.
Wholesale Transmissions and Auto Repair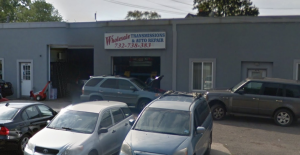 (732) 738-1018
668 King Georges Post Rd
Fords, NJ 08863
Website: http://www.wholesaletransrepair.com/
Wholesale Transmissions & Auto Repair serves the automotive repair, tire, and wheel needs of customers in Fords, Edison, and Metuchen, NJ, as well as surrounding areas. Much of our work is on transmissions, but we also provide tire services, general automotive repairs, and preventive maintenance.
Transmission Shops in Nearby Areas
New Jersey State Licensing Requirements
New Jersey does not require transmission shops in Newark, NJ to qualify for a state license, so there is no state standard for competency among transmission repair services. They require only a registration, for which there is no inspection or testing of ability in transmission repair.
Fair Replacement Transmission Cost by Vehicle
Find your transmission model in the table below for fair prices from reputable suppliers. Also fair labor cost for local installation at a local auto repair shop.


Get a free estimate on a remanufactured transmission by email.
Fair Remanufactured Transmission Price Ranges by Transmission Model Updated July 2018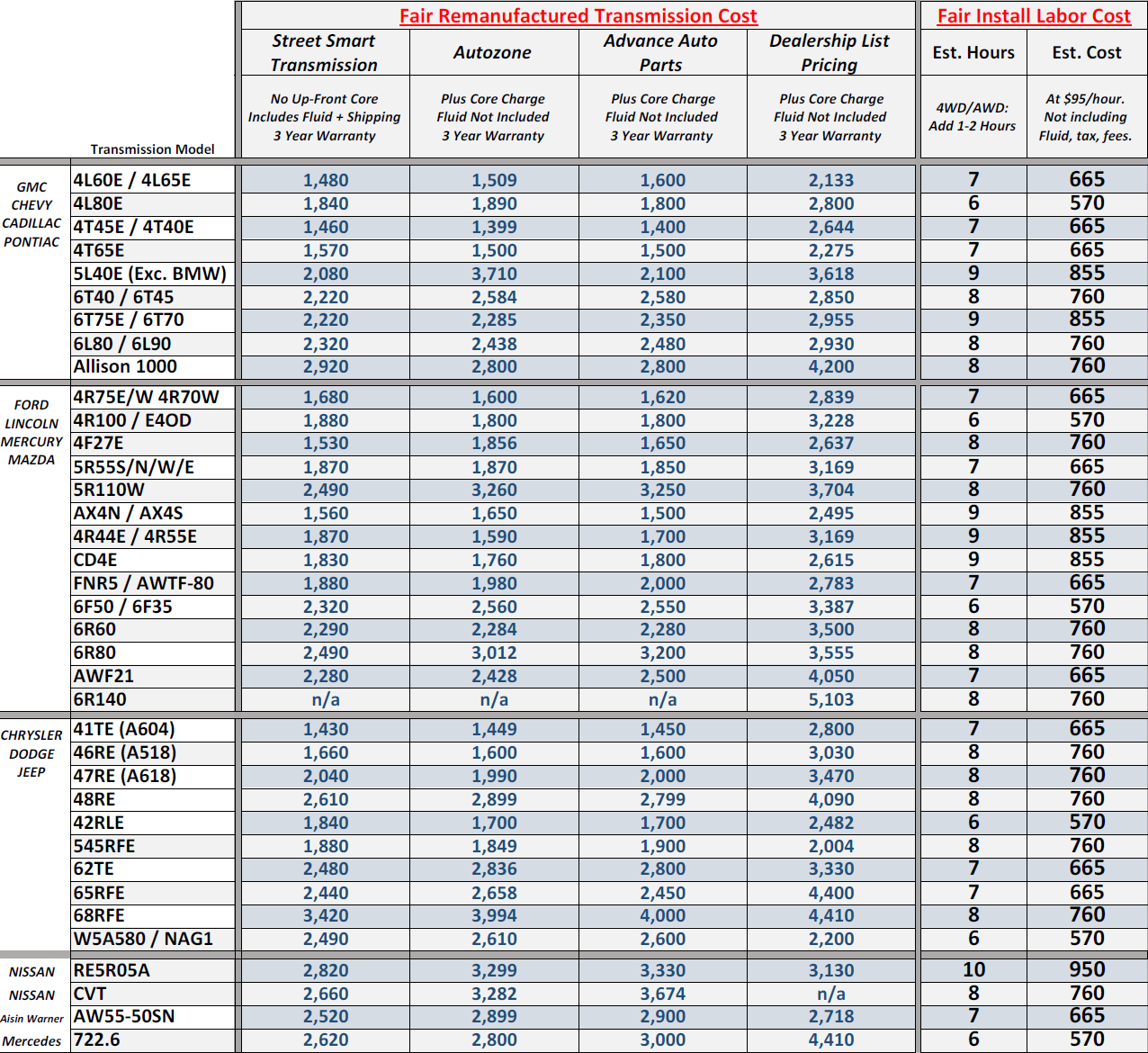 Download Replacement Transmission Cost Guide PDF
Likewise, New Jersey has no legal requirement that services for transmission repair in Newark, NJ first show proof of liability insurance to reimburse you in the event of any damages that might occur during servicing.