Transmission shops in Tampa, FL that have the Cost Guide Certified badge next to their shop's listing have passed our certification requirements and our staff has confirmed that they provide quality repair services for fair prices. In addition, they offer free towing, free transmission diagnostics, financing and a minimum 12 month, 12,000 mile warranty on services such as repairs, rebuilds and replacements of transmissions in Tampa.
The following are the top 10 transmission shops in Tampa:
Updated: February 12, 2017
Total Transmissions Service Inc.
(813) 223-0803
2002 N Nebraska Ave
Tampa, FL 33602
Services: manual & automatic transmission repair, clutch replacement, differentials
A Jesto Transmission of Florida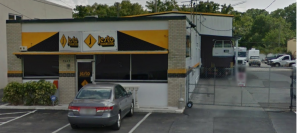 (813) 879-8800
3642 W Cypress St
Tampa, FL 33607
Services: transmission repair shop, transmission filters,torque converters,transmission rebuild
Website: http://www.jestotransmissions.com/
Certified Transmissions
(813) 650-8300
5214 E State Road 60
Dover, FL 33527
Services: transmission shop, manual transmissions, automatic transmissions, clutch repair
Website: http://www.certifiedtransmissionsga.com/
Transbuilt Transmission Full
(813) 374-9367
15905 N Florida Ave
Lutz, FL 33549
Services: transmissions, custom transmission rebuilds, transfer case repair, clutch repair
Website: http://transbuilttransmissions.com/
Remco Transmission Inc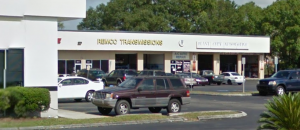 (813) 752-5347
2303 James L Redman Pkwy # K
Plant City, FL 33563
Services: transmission sales, transmission repair, new clutches, clutch repair
Whatever It Takes Transmission
(813) 247-9200
4771 Distribution Dr
Tampa, FL 33605
Services: transmission repair, new transmissions, clutch repair, differential repair
Website: https://www.wittrans.com/
Brandon Transmission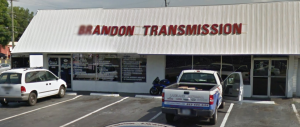 (813) 689-1215
168 W Robertson St
Brandon, FL 33511
Services: new transmissions, transmission repair shop, dual-clutch transmissions
Website: http://transmissionsofbrandon.com/
Jeff's Transmissions
(813) 961-8477
9900 N Dale Mabry Hwy
Tampa, FL 33618
Services: transmission repair services, manual transmissions, automatic transmissions, clutches
Website: http://jeffstransmission.com/
Transmission Shops in Nearby Areas
Florida State Licensing Requirements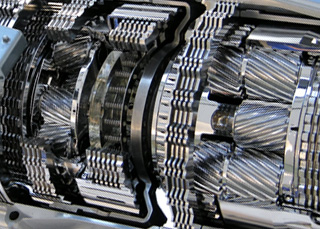 The state has no licensing requirements specifically for transmission shops. They are only required to register as a business – there is no standard of inspection, testing or competency that transmission services are required to pass.
As for insurance coverage, Florida does not require shops in Tampa to provide you with proof of coverage before they start repairs, so you'll have to ask for this yourself if you're worried that you might not be covered in the even that your vehicle is damaged.
Florida Motor Vehicle Repair Act
Since transmission repairs can run into the thousands of dollars, it helps to know your rights if your car needs this type of service. The Florida Motor Vehicle Repair Act provides several ways to handle overcharging. While the shop should follow the law, you should also know your rights to make sure you get the paperwork you made need to back up any claim.
Before Repairs: Get a Written Estimate
Under the law, the transmission shop must give you a written estimate for repairs over $100. They can make an exception if you decide to give them a specified amount, and they agree to notify you before spending more. You'll be asked to sign a statement agreeing to the estimate or to the exception.
For clarity, the estimate should note whether the parts will be rebuilt, used or new. To make any of this legal, it must be dated and also signed by yourself and the shop manager. You should leave the shop with a formal copy of the estimate. At that point, the shop must get your permission for repairs that exceed the estimate by $10 or 10 percent.
Saying No: Reassembly Required
If they tell you a new amount that you can't afford, you have an option. You can ask them to reassemble the transmission. Keep in mind that it will not be repaired. Furthermore, you may have to pay for the reassembly fee. It's possible that you may get back any replaced parts, but the manufacturer's warranty agreement may prohibit this.
After Repairs: Get an Invoice
After repairs, you should make sure to get a final written invoice. Simple information includes the date and the car's odometer reading. Beyond that, the shop should provide a description of the work. They should itemize labor, parts and other merchandise costs. They should also note whether the parts are new, used or rebuilt. All guarantees should be included on that invoice. Finally, there should be a registration number from the Florida Department of Agriculture and Consumer Services certificate. This identifies the transmission shop.
Estimate Excess: Legal Options
If the overage is more than 10 percent of the written estimate and you weren't given a chance to reject repairs, you have some options under the law. Using a copy of the original estimate and the final invoice, consumers can file a bond for the final repair bill plus storage charges with the Clerk of Circuit Court. Be sure to file the request in the county where the shop is located. You can get a certificate directing the release of your vehicle.
For 60 days, the Clerk of Circuit Court retains the bond money as payment for the transmission repair. If a suit is filed, the Clerk may keep the bond money until the issue is settled. However, be aware that the Clerk could return the money, and you'd still face a suit later.
These laws aren't foolproof, but it's good to have legal options to counter unfair practices by repair shops.