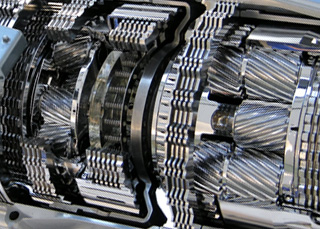 Need a replacement transmission? Quality transmission suppliers can be hard to find. Have your 17-digit vehicle VIN# ready. Free estimates sent via text and email.
Transmission shops in Lincoln, NE that have the Cost Guide Certified badge next to their shop's listing have passed our certification requirements and our staff has confirmed that they provide quality repair services for fair prices. In addition, they offer free towing, free transmission diagnostics, financing and a minimum 12 month, 12,000 mile warranty on services such as repairs, rebuilds and replacements of transmissions in Lincoln.
Updated: September 21, 2016
6 to 6 Auto Service
(402) 476-6866
2405 P St
Lincoln, NE 68503
Website: http://www.6to6autoservice.com/
Freeway Muffler & Brakes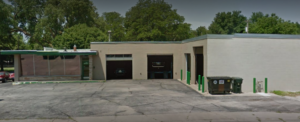 (402) 423-1288
1300 High St
Lincoln, NE 68502
Website: http://www.freewaymuffler.com/
Freeway Muffler stands by its ability to perform all kinds of mechanical services. We service all makes and models of vehicles. Please come visit us for all your automotive needs. We will do everything possible to get our client's vehicle back to 100%.
Brakes Plus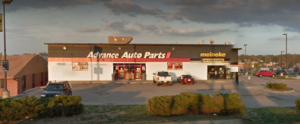 (402) 466-0104
222 N 48th St,
Lincoln, NE 68504
Website: http://www.brakesplus.com/
Did you know that proper windshield installation is as important to your safety as seat belts, air bags and anti-lock brakes? We are available for your auto glass needs Monday – Friday 7:30am to 5pm and Saturday 8am to 12pm. Whether your car window needs to be replaced or repaired, you can trust that our fully trained and certified technicians will help your vehicle get back on the road safely and quickly. Brakes Plus Auto Glass is your one-stop-shop for all of your auto glass needs in the Denver Metro: 303-745-8400 and Colorado Springs: 719-203-7080
Husker Automotive Inc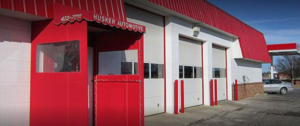 (402) 423-7711
1421 Center Park Rd
Lincoln, NE 68512
Website: http://www.huskerautoinc.com/
We are family owned and operated and have been in business for 20 years. The staff at Husker Automotive Inc would like you to know that we provide you safe, reliable service. We are committed to provide the service correctly the first time and if a problem should arise, we will stand behind our work. We hope that you feel that you can trust us with your family's safety, your vehicle and any questions or concerns.
The Shop Inc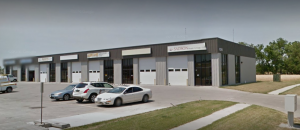 (402) 464-2600
3200 N 33rd St
Lincoln, NE 68504
Website: http://theshopincne.com/
The Shop was founded in 2000 and based in Eagle, NE for 4 years. In 2004 The Shop Inc was Incorporated and moved to 3200 N. 33rd in Lincoln NE. The Shop Inc is a complete automotive repair shop with ASE master certified technicians with over 20 years experience. We can diagnose and repair anything on your vehicle.
Graham Tire Co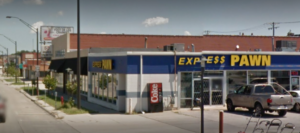 (402) 476-6521
1918 O St
Lincoln, NE 68510
Website: http://www.grahamtire.com/
Welcome to Graham Tire, your one stop shop for all your tire and auto service needs. Graham Tire began its business in 1951 in Sioux Falls, South Dakota, when W.P. (Bill) Graham opened his first store. The original stores only stocked tires by Fisk and Gillette. Eventually in 1952, Graham Tire, expanded to a second Sioux Falls location followed by another location in Spencer, Iowa in 1960. Now Graham Tire has 18 different locations in South Dakota and Nebraska including a retread plant and a Mighty Auto Parts wholesale distributorship. Graham Tire employs over 250 quality individuals.
George Witt Service, Inc.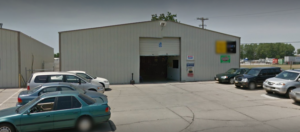 (402) 434-6961
3341 N 35th St
Lincoln, NE 68504
Website: http://www.georgewitt.com/
George Witt Service is the foremost import auto repair and maintenance service center in Lincoln, NE. We specialize in Honda, Toyota, Acura, Lexus and Scion vehicles. We are family owned and committed to providing our customers with a professional experience that makes auto repair easy and enjoyable.
Lamb's Automotive Repair with Care-Lincoln, NE 68521
(402) 435-3838
3320 N 20th St Suite A
Lincoln, NE 68521
Website: https://www.autorepairinlincoln.com/
We're committed to providing you with the highest level of service, so you'll always choose us for your maintenance and repair needs. For most people, auto maintenance and repair is not fun or convenient. So, we want make the process as easy and enjoyable as possible for you. We genuinely care about your car and your experience, and it shows
Century Automotive Repair & Towing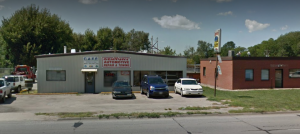 (402) 421-3911
3219 S 10th St
Lincoln, NE 68502
Website: http://www.centuryautoandtow.com/
Century Automotive and Towing is at the forefront of providing environmentally friendly conversion options for Lincoln automobile owners. If you are looking for independence from oil companies or wanting to increase the fuel efficiency of your fleet, there are options for you.
H & H Service Advantage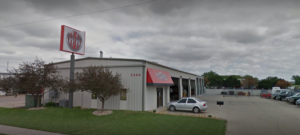 (402) 476-0386
3300 N 20th St
Lincoln, NE 68521
Website: http://www.handhservice.com/
We believe that you "brush the teeth that you want to keep" and "a little love goes a long ways".  Whether family or fleet, each conversation is laser-focused on what you want and need from your car, SUV or truck.  At H & H Service Advantage Auto Repair, our ASE certified advisors and technicians are relentless in combining their knowledge and skill in pursuit of Happy and Healthy Vehicles.
Certified Transmission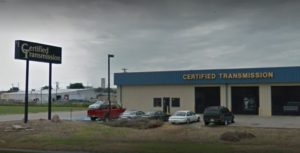 (402) 474-1188
1801 Cornhusker Hwy
Lincoln, NE 68521
Website: http://lincoln.certifiedtransmission.com/
Certified Transmission welcomes you to our website's page with information about our transmission shop in Lincoln located on 1801 Cornhusker Hwy.. Our Lincoln location is managed by Brad Varn. Brad and the rest of the staff & transmission technicians at this shop are dedicated to making sure every customer that brings their vehicle for transmission service gets "The Job Done
Transmission Shops in Nearby Areas
Nebraska State Licensing Requirements
Nebraska does not require transmission shops in Lincoln, NE to qualify for a state license, so there is no state standard for competency among transmission repair services. They require only a registration, for which there is no inspection or testing of ability in transmission repair.
Fair Replacement Transmission Cost by Vehicle
Find your transmission model in the table below for fair prices from reputable suppliers. Also fair labor cost for local installation at a local auto repair shop.


Get a free estimate on a remanufactured transmission by email.
Fair Remanufactured Transmission Price Ranges by Transmission Model Updated July 2018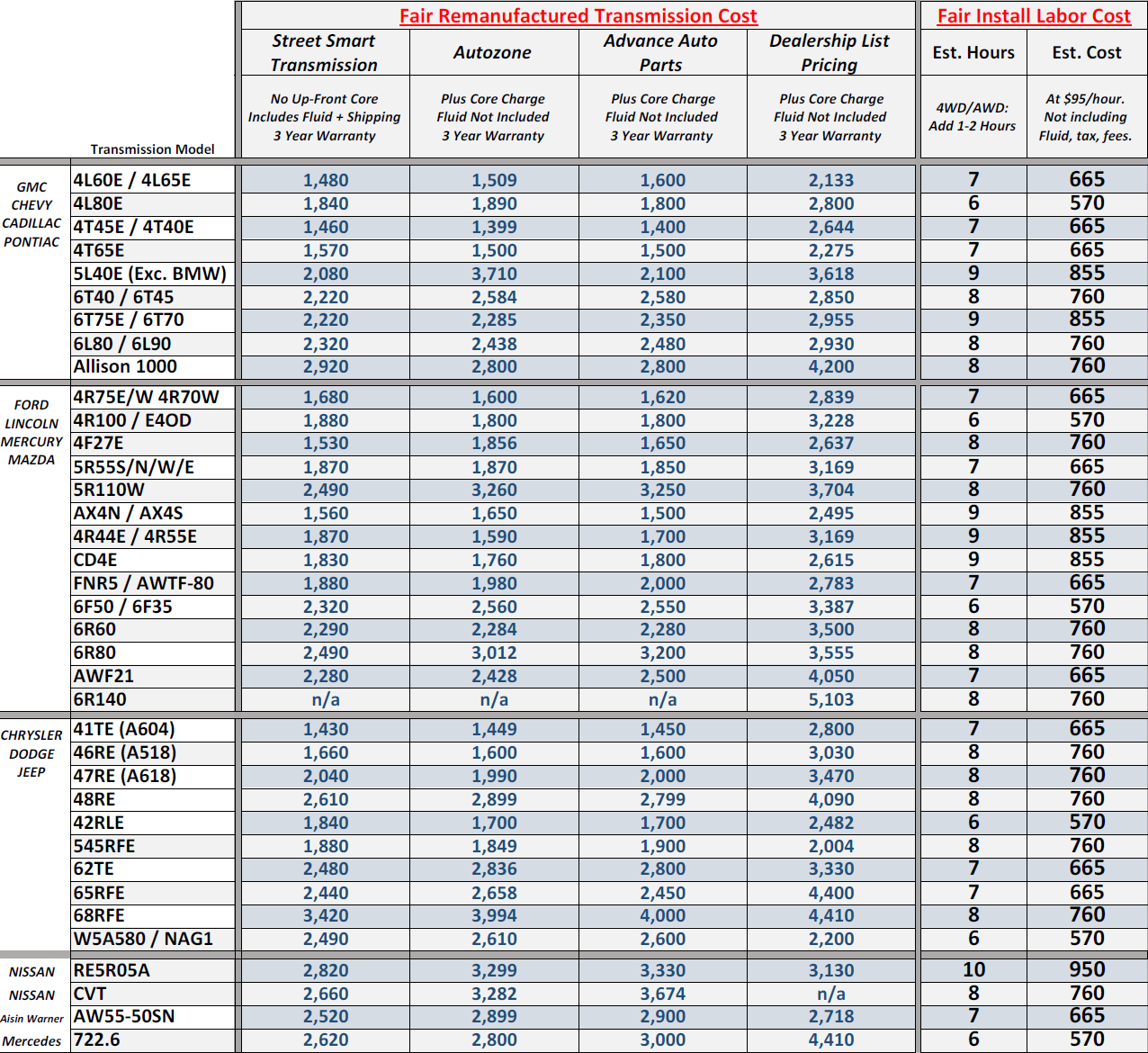 Download Replacement Transmission Cost Guide PDF
Likewise, Nebraska has no legal requirement that services for transmission repair in Lincoln, NE first show proof of liability insurance to reimburse you in the event of any damages that might occur during servicing.