Transmission shops in Riverside, CA that have the Cost Guide Certified badge next to their shop's listing have passed our certification requirements and our staff has confirmed that they provide quality repair services for fair prices. In addition, they offer free towing, free transmission diagnostics, financing and a minimum 12 month, 12,000 mile warranty on services such as repairs, rebuilds and replacements of transmissions in Riverside.
Need a replacement transmission? Quality transmission suppliers can be hard to find. Have your 17-digit vehicle VIN# ready. Free estimates sent via text and email.
Updated: February 12, 2017
Mission Bell Motorworks
(951) 34-2676
1710 Palmyrita Ave #1
Riverside, CA 92507
Services: Oil Changes, Engine Services, Brake Services, Transmission
Website: http://www.mbmotorworks.com/
Magnuson Tire & Auto Repair Inc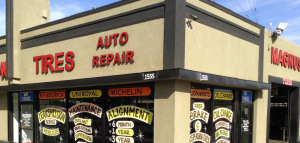 (951) 683-1780
1555 University Ave
Riverside, CA 92507
Website: http://www.riversidetireshop.com/
We will provide you with dedicated service and quality automotive parts you can count on. We want to be your ultimate destination for car repair, oil change service, car tune up, and car inspection. Our advanced car diagnostics will find any problems with your vehicle and we'll fix it right away.
Bloch & Shelton Garage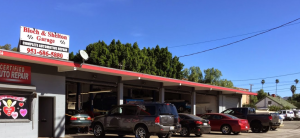 951-686-5880
3764 Comer Ave
Riverside, CA 92507
Services: Oil & Filter Changes, Brake Services & Repair, Suspension Services & Repair, Tire Rotations
Website: http://www.blochandsheltongarage.com/
Here at Bloch & Shelton Garage we are dedicated to keeping your vehicle safe and reliably on the road. Our experienced service and repair staff will keep your vehicle in top condition.
Woodcrest Auto Service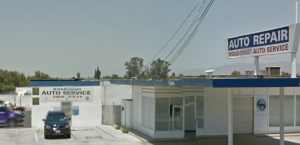 (951) 780-3311
18400 Van Buren Boulevard
Riverside, CA 92508
ASE Certified Technicians with Decades of Experience. From Smog Checks to Transmissions- We'll Give You Honest and Affordable Service. Woodcrest Auto Service and Smog is a local Auto
My Tran-E Shop
(951) 243-7675
21891 Alessandro Blvd
Moreno Valley, CA 92553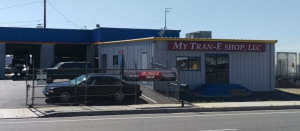 Website: http://www.mytraneshop.com/
At My Tran-E Shop, our friendly staff takes the time to diagnose the true problem that your vehicle is having. After explaining the problem to you, we get to work to ensure that the issue is repaired. Our transmission repair shop is not a big-chain center, which means we believe that excellent customer service is important as well as your 100% satisfaction.
Ramona Tire & Automotive Service Centers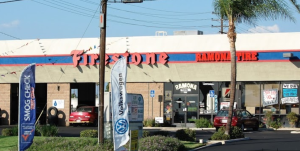 (951) 785-8590
3255 Van Buren Boulevard
Riverside, CA 92503
Website: http://www.ramonatire.com/
At Ramona Tire, our mission is to provide you with the highest quality customer service available anywhere. Drive over to your nearest location for professional automotive services and name brand tires at fair prices.
Advanced Import Auto Repair
(951) 687-9511
7304 Indiana Ave #3
Riverside, CA 92504
Website: http://advancedimportautorepair.com/
Advanced Import Auto Repair, Inc. is your local, full service auto repair shop in Riverside, CA. We offer professional repair services for your engine, transmission, brakes, electrical system and any of your other auto repair needs.
H&L Armstrong Transmission
(951) 687-2821
8651 Indiana Ave
Riverside, CA 92504
Website: http://www.handlarmstrong.com/
At H&L Armstrong Transmission, you get the best of both worlds: a top-class auto repair shop combined with the unique, friendly service of a family-owned business.
Protrans Automotive & Transmission Specialists
(951) 367-7400
3420 Gato Ct
Riverside, CA 92507
Website: http://protransautomotive.com/
We are a family owned business with over 50 years combined experience in caring for your automotive needs. At Protrans, we pride ourselves on our customers complete satisfaction.
Riverside Transmission Center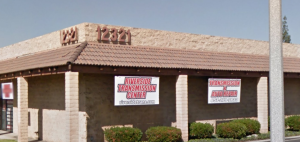 (951) 279-7833
12321 Sampson Ave
Riverside, CA 92503
Website: http://riversidetrans.com/
Riverside Transmission Center specializes in Transmission Diagnostics & Transmission Repair, and our technicians are the experts. We've been Rebuilding Transmissions and Repairing Transmissions for over 30 years.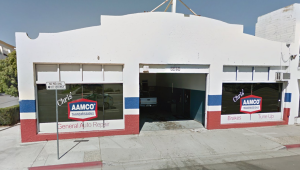 (951) 338-9085
3595 Market Street,
Riverside, CA 92501
Website: www.aamcoriverside.com
951-688-8103
7445, Arlington Ave.
Riverside, CA 92503.
Transmission Shops in Nearby Areas
California State Licensing Requirements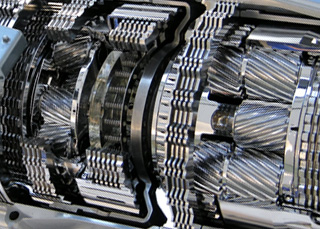 California does not require transmission shops in Riverside, CA to qualify for a state license, so there is no state standard for competency among transmission repair services. They require only a registration, for which there is no inspection or testing of ability in transmission repair.
Fair Replacement Transmission Cost by Vehicle
Find your transmission model in the table below for fair prices from reputable suppliers. Also fair labor cost for local installation at a local auto repair shop.


Get a free estimate on a remanufactured transmission by email.
Fair Remanufactured Transmission Price Ranges by Transmission Model Updated July 2018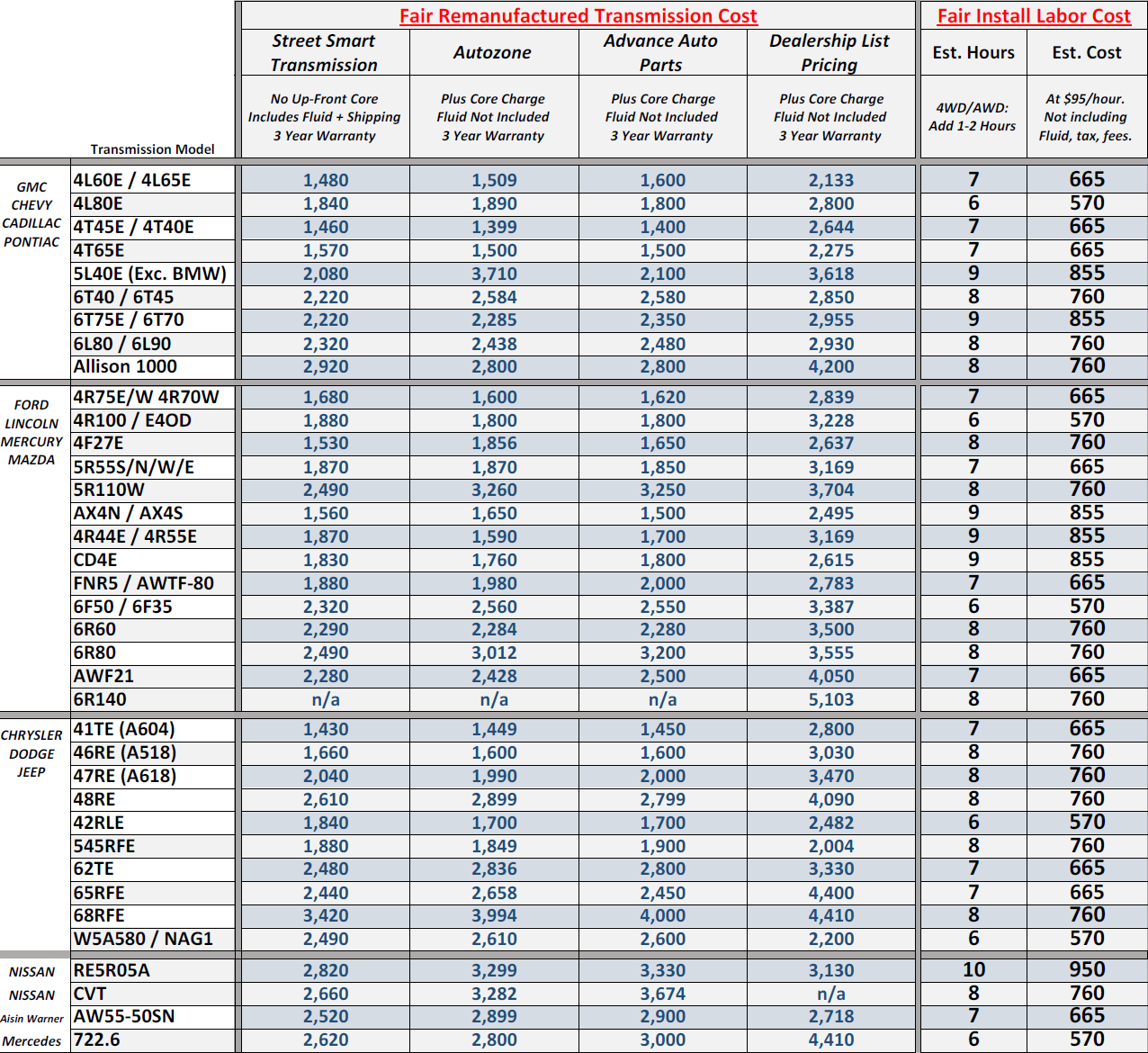 Download Replacement Transmission Cost Guide PDF
Questions to Ask a Transmission Shop
How many years has your shop been working on transmissions?
Do the mechanics at the shop work on your model of vehicle often?
Do they have customers that received great service as references?
Is there an inspection fee before they will actually begin work on your vehicle?
Does the shop need to take your car apart in order to quote your repairs? If this is the case, then ask how much reassembly will cost. Don't allow a cheap upfront quote sway your decision. This is an easy way to be taken swindled.
When services are quoted for rebuilding of the transmission, then will the repair be itemized and recorded in detail? Cheap shops will try and swindle you by not recording their services and then charging you for items, or services you did not receive.
Is this shop capable of all types of transmission work, or will the have to outsource some of the work to another shop? If there is another shop involved in this transaction, can you know their name so that you can research their reputation?
Does this establishment have active liability insurance? This assures you that you can be compensated if anything should happen to your vehicle while it is in their care.
Is this shop going to use parts that you consider good quality? Whether original equipment manufacturer (OEM) parts, other new parts, or used or refurbished parts, it is your decision what you allow your mechanic to put in your vehicle.
Will the work done by this shop void your factory warranty? Don't be left holding the bill in the likelihood you should have another car problem just because you didn't as a question.
Can you receive an itemized report of the quote for your job? These items should all make complete sense. If you feel uncertain of something, don't feel pressured to use that shop.
There are several ways to be taken advantage of when looking for transmission repair in Riverside County CA, so please don't take the time to make an informed decision. Your vehicle is important and so is getting it repaired for a fair price.