Aarco Transmission & Auto Repair
2402 N Pan Am Expressway
San Antonio, TX 78208
(210) 774-6365
Need a replacement transmission? Quality transmission suppliers can be hard to find. Have your 17-digit vehicle VIN# ready. Free estimates sent via text and email.
Website: www.aarcoauto.com
Contact: Charles Pastorino
Hours:
Monday to Friday: 8:00AM – 6:00PM
Saturday: 9:00AM – 1:00PM
Sunday: Closed
Serving the San Antonio and Bexar County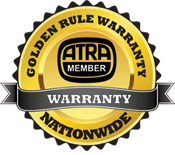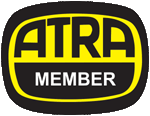 Location
Please introduce yourself.
Charles Pastorino here at Aarco Transmission & Auto Repair. Located by Fort Sam Houston off IH 35. We are members of ATRA and a certified Napa Auto Care Center with an A rating from the BBB.
How long have you been in business?
Aarco Transmission has been open since 1958. We have serviced countless transmissions and engines.

What services do you offer?
Full Service Transmission Rebuilding and Replacement.. Engines TOO!
Why should someone choose you over the competition?
We have an experienced team of technicians that keep up with the latest in automotive technology. On top of excellent, top quality work you will receive the best in customer service from our service manager and loan officers combined.
How do you advise customers when it comes to the question of repair, rebuild or replace?
Each case is different, because of the warranty we offer with our rebuilds we would offer this as a primary offer inorder to insure we know what the customer getting. If cost is a factor and its cheaper to replace then we would advise based on warranty given and what the best option would be.
How much do you charge (approximately) to have a transmission repaired?
Pricing typically start around $1500 – $3500+.. Turn around is 3-5 Days depending on the number of vehicles we are currently servicing.
Please give me a quick summary of the steps in the process of getting a car repaired at your shop.
Upon approval from the customer we will have the vehicle towed in, the diagnostic follows shortly after the vehicle arrives. The RDI takes place only upon another approval from the customer. We will then bring the customer in to show them any problems that were found.
Do you offer warranties/guarantees on your work? If so, for how long/how many miles?
Yes, Standard Warranty is 12months/12000miles on parts and labor. Limited Lifetime warranty
In your experience, what is the most common cause of transmission problems?
Failure to change transmission fluid.
Do you recommend flushing or changing the fluid? Why?
Changing, the flush does not clean the filter or the magnets in the pan or all the debris.
What make and model do you see the most in your shop?
#1 Nissan Altima and #1.5 Ford Explorer.
What problem is most commonly assumed to be a transmission issue, when it actually isn't?
Misfire.
What payment methods do you accept?
Credit, Debit, ACH. 4 Financing options available.
What is the best way for people to contact you for more information?
Phone, Email or our "ask a mechanic" feature at aarcoauto.com
Fair Replacement Transmission Cost by Vehicle
Find your transmission model in the table below for fair prices from reputable suppliers. Also fair labor cost for local installation at a local auto repair shop.


Get a free estimate on a remanufactured transmission by email.
Fair Remanufactured Transmission Price Ranges by Transmission Model Updated July 2018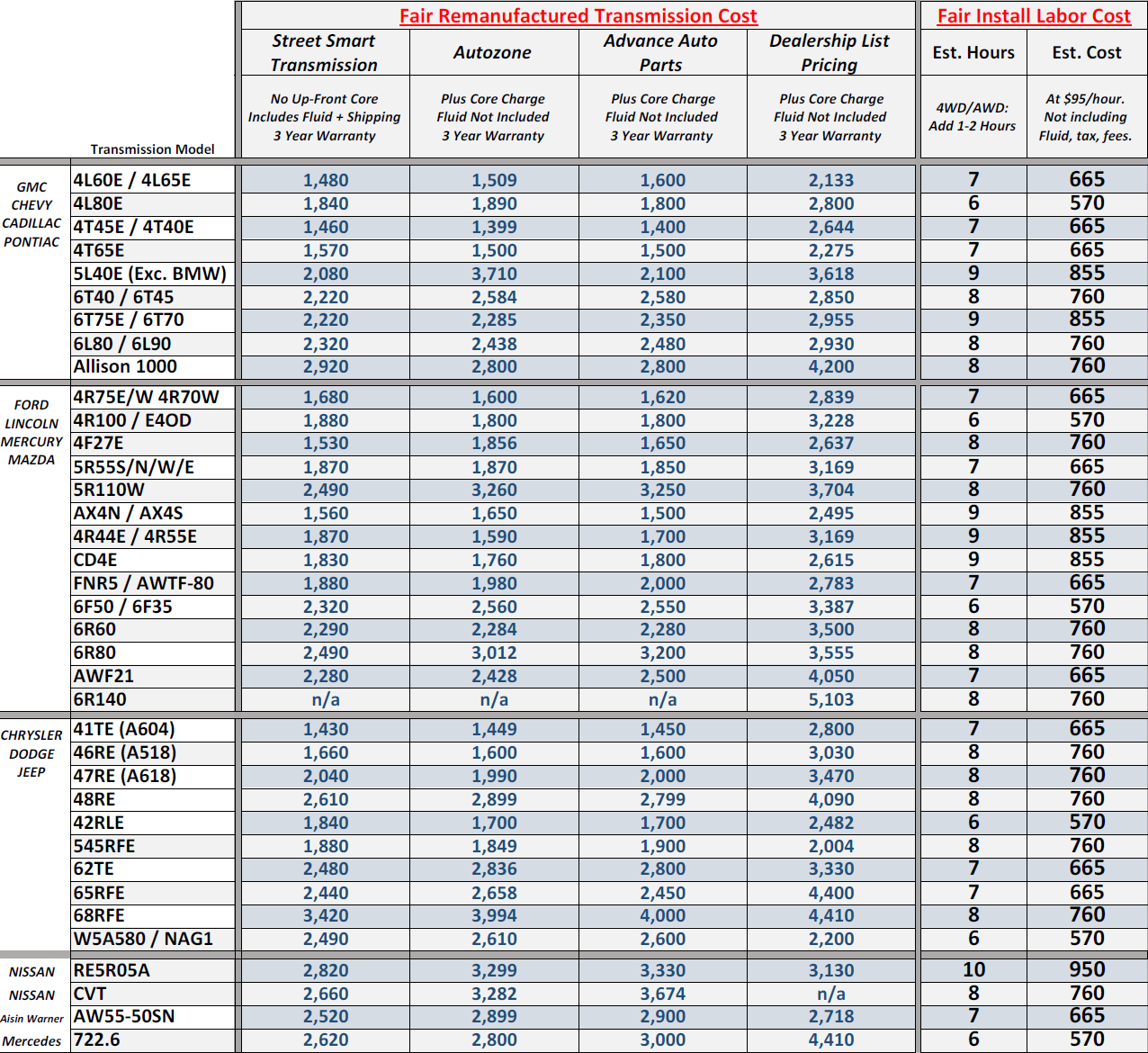 Download Replacement Transmission Cost Guide PDF
Reviews
If you've had repairs done by this shop, please leave a review below!