Select Transmission and Automotive Center
12112 O'Connor Rd.
San Antonio, TX 78233
(210) 599-9958
Website:
www.sanantoniotransmissions.net
Hours:
Mon – Fri: 8:00am – 6:00pm
Saturday: 8:00am – 2:00pm
Sunday: Closed
Need a replacement transmission? Quality transmission suppliers can be hard to find. Have your 17-digit vehicle VIN# ready. Free estimates sent via text and email.
Associations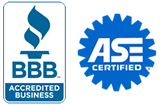 Location
Shop Photos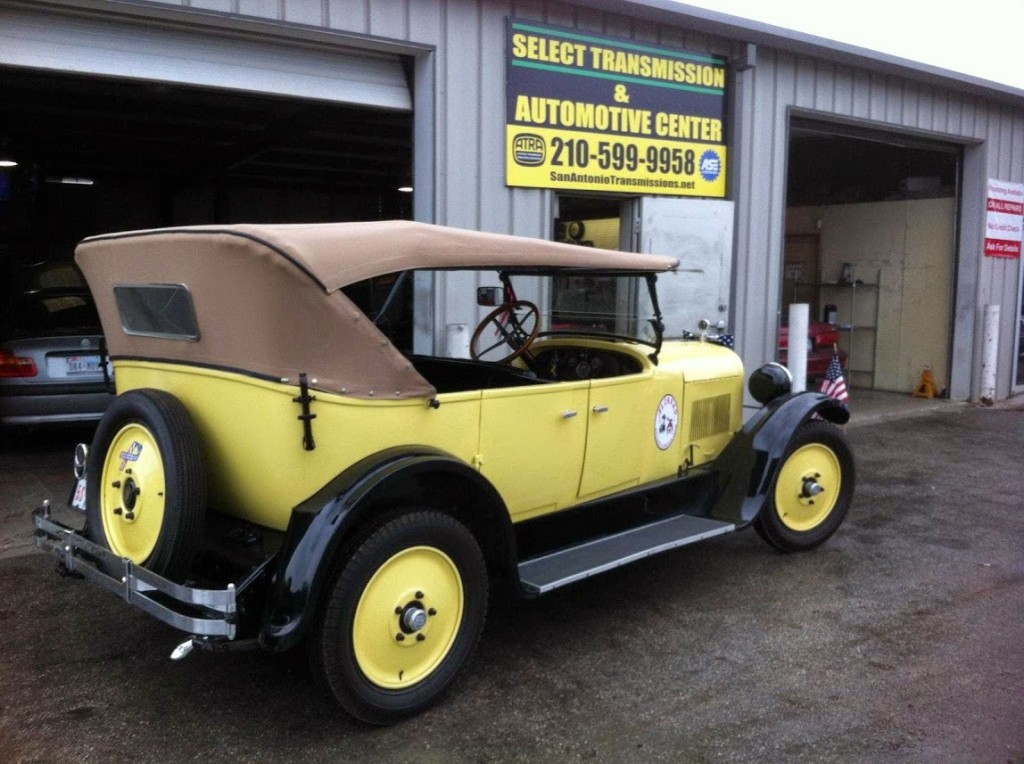 Please introduce yourself
Select Transmission & Automotive Center is a full service automotive and transmission repair shop. We have ASE Certified technicians and service consultants. We have been serving San Antonio, Schertz, Cibolo, Windcrest, Alamo Heights and surrounding areas for 6 years. We have successfully rebuilt in excess of 5,000 transmissions and provided maintenance and service on many more. We were established in 2010.
Rudy Perales is our Service Manager. He has 21 years of experience in the automotive and transmission industry. He has multiple certifications that will ensure that you will have a seamless repair experience.
Jeff Thames is the President and General Manager. He has years of experience and has been operating Select Transmission & Automotive since 2010.
Where are you located?
We are at 12112 O'Connor Rd. That is right at the entrance to Wurzbach Parkway next to Tejas Cafe. (If you have not had a Tejas Cafe breakfast taco, you are really missing out!)
We are open Monday – Friday from 8:00 – 6:00 PM and on Saturday from 9:00AM – 1:00PM. After hour calls are answered for emergency breakdown service 24 hours per day by a professional dispatch group that will gladly provide your vehicle a ride to Select Transmission & Automotive Center for repairs.
What services do you offer?
We are a full service shop that offers complete transmission repair and maintenance, standard transmission repair and maintenance, differential repair, full line automotive repair and maintenance and scheduled maintenance services. We are pleased to be a full service shop that customers have grown to trust and continue to build our business with referrals of their friends and family.
Why should someone choose you over the competition?
We are a family owned business that has a consistent staff, excellent values and a clean, pleasant and comfortable environment for our customers. We operate with an open door, you are welcome to see what we are doing every single step of the way.
How do you advise customers when it comes to the question of repair, rebuild or replace?
We evaluate the customers needs, budget and overall mechanical condition of the vehicle and then make service recommendations to our customer while providing many options to make them comfortable.
How much do you charge (approximately) to have a transmission repaired?
Transmission repairs vary greatly in price depending on the year and make of the vehicle. Once we examine the vehicle all of our customers will be given a fair and complete estimate of repair cost before they authorize any repairs as well as multiple repair options to fit the budget of the customer.
Quick summary of the steps of getting a car repaired at your shop.
1. CONTACT WITH SERVICE CONSULTANT
2. VEHICLE ARRIVES AT SHOP WITH CUSTOMER OR BY TOW TRUCK
3. A COMPLETE AND COMPREHENSIVE DIAGNOSTIC CHECK IS PERFORMED TO EVALUATE THE CUSTOMERS CONCERNS AND OVERALL CONDITION OF THE VEHICLE.
4. SEVERAL ESTIMATES ARE GENERATED TO ALLOW THE CUSTOMER MULTIPLE OPTIONS IN THE REPAIR AND MAINTENANCE OF THEIR VEHICLE
5. ONCE AUTHORIZATION IS OBTAINED FROM THE CUSTOMER, FINANCING IS OFFERED AND REPAIRS ARE INITIATED
6. ONCE REPAIRS ARE COMPLETE, THE CAR IS DRIVEN BY TWO TECHNICIANS AND ONE SERVICE CONSULTANT TO ENSURE ACCURACY OF REPAIRS AND CORRECTION OF CUSTOMER CONCERNS.
7. CUSTOMER IS NOTIFIED OF REPAIR COMPLETION AND IS OFFERED TRANSPORTATION TO THE REPAIR CENTER
Do you offer warranties/guarantees on your work?
Absolutely! Aside from excellent customer service and trained techs a warranty is the most important thing to consider when repairing your vehicle. Most automatic transmission repairs come with a 36 month or 50,000 mile limited warranty and most non transmission repairs come with a 2 year or 24,000 mile limited warranty.
In your experience, what is the most common cause of transmission problems?
Lack of maintenance and electrical (solenoid) problems are, in our opinion, the most common causes of automatic transmission failure. It is our opinion that most manufacturers do not recommend service intervals for automatic transmission that are frequent enough to offset the damages caused to the fluid by the extreme Texas heat.
What make and model do you see the most in your shop?
Nissan Altima, Nissan Murano and Mini Coopers are the vehicle we see most often with catastrophic and financially damaging repair costs. From what we have seen, these vehicles seem to have a design flaw in the CVT transmissions that are installed in them and they seem to suffer from major failure more often than comparable vehicles. If you own one of these, don't panic. Call us and let us help you find a way to get your vehicle back on the road with multiple service options that should fit within your budget.
Do you recommend flushing or changing the transmission fluid?
We recommend fluid and filter changes every 30,000 miles with approved fluid to prevent damages caused by extreme Texas temperatures.
What problem is most commonly assumed to be a transmission issue, when it actually isn't?
We can't count the number of times we have seen vehicles with simple engine misfire problems that were either diagnosed as or assumed to be major transmission problems. A simple engine misfire can often feel like a slipping transmission. Never sacrifice a quality diagnosis. Your vehicle should always be checked by a shop with the latest diagnostic scanners and equipment and highly trained and ethical technicians that are not paid by commission.
What payment methods do you accept?
Financing is easily arranged for our customers with an easy online application that can be completed on a PC, tablet or smartphone. For additional convenience, we also accept nearly all extended warranty contracts (ask about saving your deductible!) that you might have purchased. We also accept, cash, all major credit cards and money orders as payment for repair orders.
What is the best way for people to contact you for more information?
Come see us in person at Select Transmission & Automotive Center, schedule service online at www.sanantoniotransmissions.net or call us at 210-599-9958 to schedule a courtesy tow truck or services!
Fair Replacement Transmission Cost by Vehicle
Find your transmission model in the table below for fair prices from reputable suppliers. Also fair labor cost for local installation at a local auto repair shop.


Get a free estimate on a remanufactured transmission by email.
Fair Remanufactured Transmission Price Ranges by Transmission Model Updated July 2018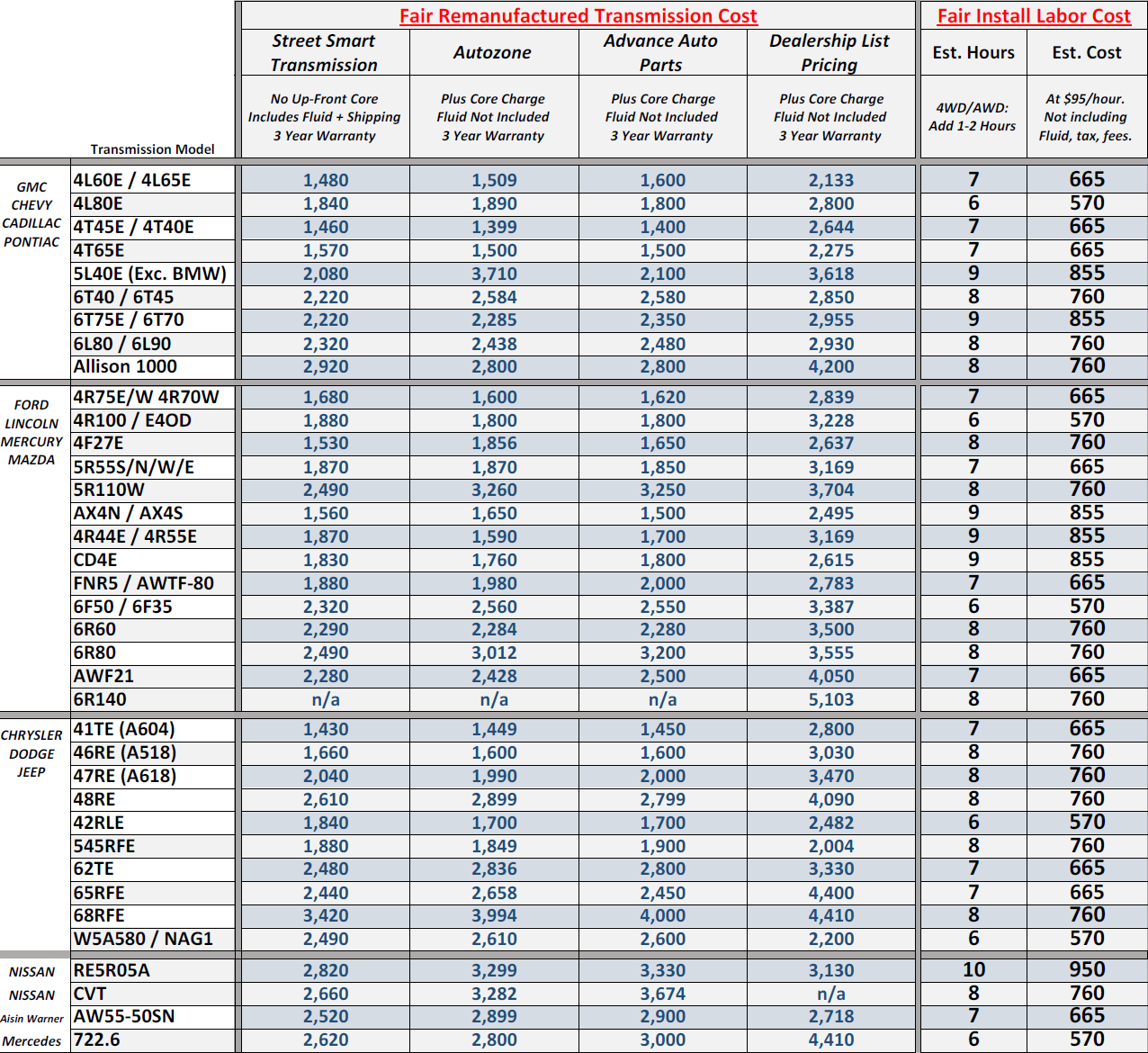 Download Replacement Transmission Cost Guide PDF
Reviews
If you've had repairs done by this shop, please leave a review below!