Discount Transmission
4146 Forsyth Rd.
Winter Park, FL 32792
407-557-0732
Need a replacement transmission? Quality transmission suppliers can be hard to find. Have your 17-digit vehicle VIN# ready. Free estimates sent via text and email.
Contact: Ean Gardener
Website: www.discounttransmissionorlando.com
Hours:
Mon-Fri: 8:00 am – 6:00 pm
Sat: 8:00 am – 1:00 pm
Sun: Closed
Shop Photos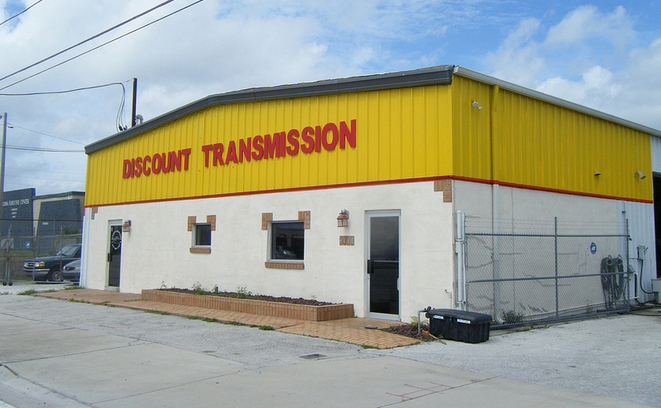 Local Map
Fair Replacement Transmission Cost by Vehicle
Find your transmission model in the table below for fair prices from reputable suppliers. Also fair labor cost for local installation at a local auto repair shop.


Get a free estimate on a remanufactured transmission by email.
Fair Remanufactured Transmission Price Ranges by Transmission Model Updated July 2018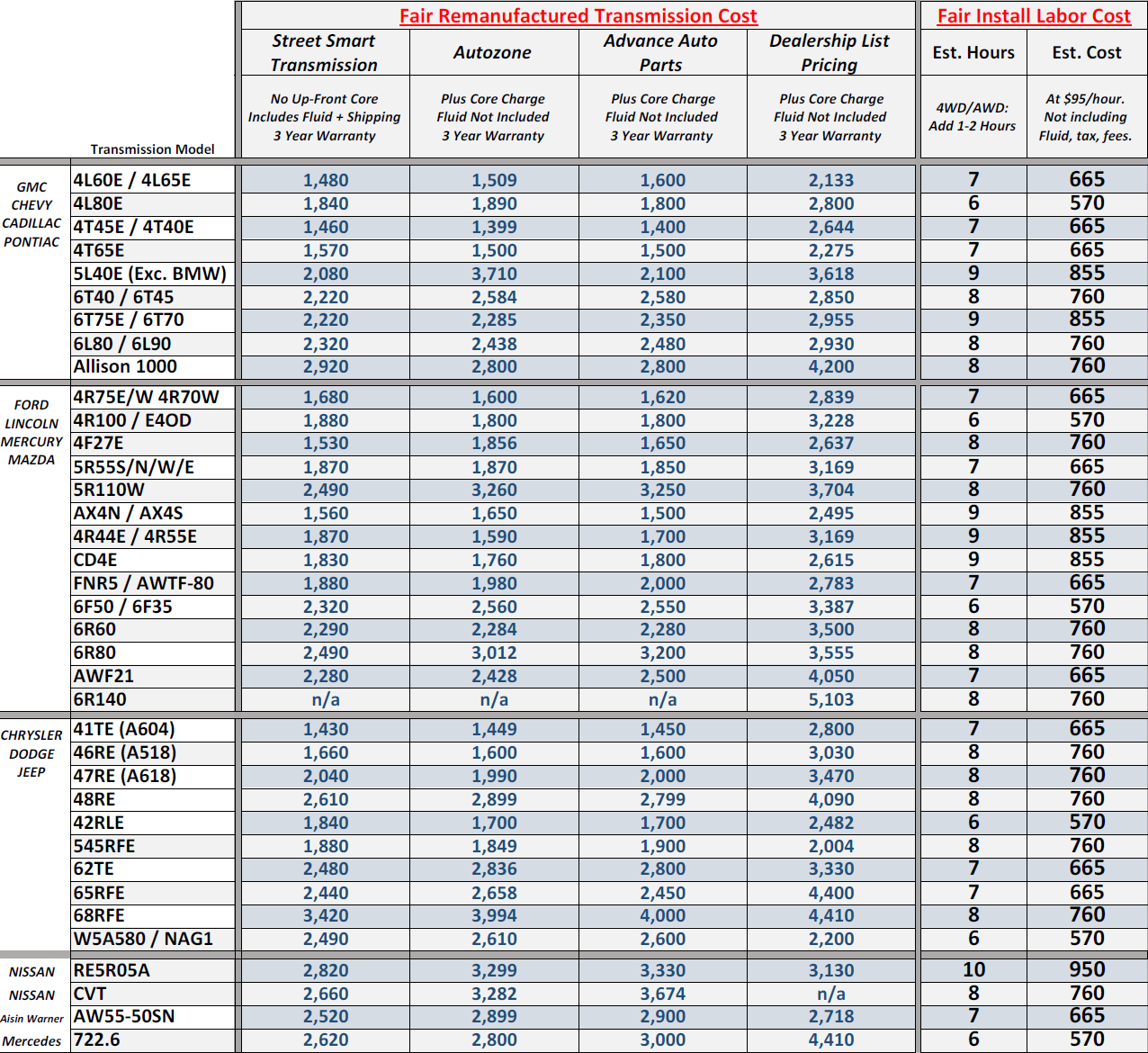 Download Replacement Transmission Cost Guide PDF
Services
Transmission Repair & Replacement
Qualified Tech's
FREE Performance Check
Latest in Automotive Testing Equipment
Over 25 years Experience
18 Month Warranty
We Honor Extended Warranties
Reviews
If you've had repairs done by this shop, please leave a review below!